Are you doing some slight renovations at your home? If so, we wish you good luck! Home renovating can be quite challenging, exhausting, and time-consuming, as well as scary to do. You have to begin from scratch and work your way upwards, making as few mistakes as possible in terms of your chosen contractor, use of fabrics, materials, etc. One of the main features which you can focus on (and should do to amp up your style) is your flooring situation! Everyone loves that luxurious, shiny, clean, and elegant hardwood floor at their home, do you too? If so, keep on reading and find out how you can bring the most value to your home.
What are your options to consider getting?
Did you know that there are hundreds of options that you can go for? Flooring of all sorts varies in size, color, price, finish, and your preference. Where do you plan on putting up and doing new floors? Is it your living room or your entire home that needs a touch-up? If so, make sure that you take all the elements into consideration. Here is a list that can help with your navigation and future purchases:
Hardwood floor which is new can go from $6-$12 per square foot.
Refinished hardwood floor goes for $2-$7 per sq ft.
Vinyl tiles go for $3-$8 per sq ft.
Ceramic or porcelain tiles are one of the priciest kinds and can go up to $15 per square foot.
Laminate flooring which is quite the popular option goes for $3-$8 per sq ft.
There are definitely rooms where your chosen materials matter more than others. You should invest in rooms where you spend a ton of your free time as these will get a lot of attention and looks. For most people, this is their kitchen, living room & bathroom, but kids' rooms or bedrooms aren't out of the equation.
1.Wood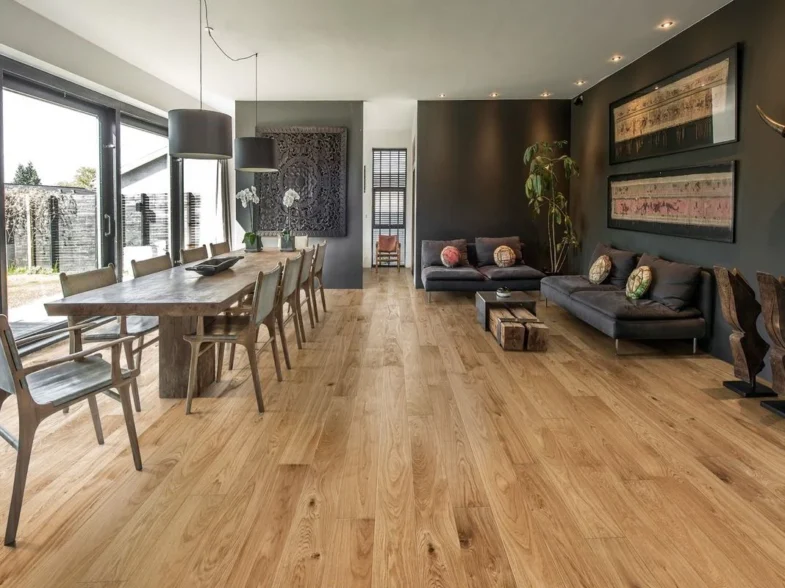 If you want to increase your home's resale value, wood flooring is your best bet + you can never go wrong with it. It is a popular choice and is a high-demand solution that works well for both homes and flats.
Hardwood flooring installation can raise your home's resale value by up to 2.5 percent according to some manufacturers, and real estate agents say you can recoup as much as 70 percent of your initial investment.
Pine, maple, hickory, and oak are just a few of the woods that can be used to make luxurious and durable flooring.
2. Hardwood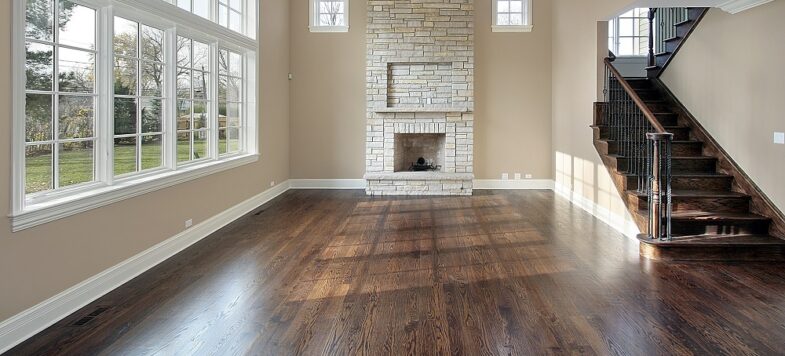 Luxury laminate floors are beautiful, but hardwood floors increase a home's worth the most. Natural hardwood provides every location, old or new, a sumptuous air. Real estate gurus say hardwood flooring has a 70-80% ROI. Wood flooring can boost your asking price in a robust real estate market. Wood may improve the appearance of any place, whether it's made of modern concrete or conventional maple, oak, hickory, or walnut. Choose a trendy, pleasing color for your new hardwood flooring that will go well with your aesthetic.
3. Laminate
If hardwood floors are too expensive, consider laminate. Laminate flooring mimics real wood's charm and beauty for less. Laminate flooring uses melamine resin and fiberboard. The top layer includes an imprinted wood picture that makes it look like real wood. Laminate flooring has a realistic pattern and texture thanks to embossing technology. Why homebuyers like it:
Laminate is low-maintenance and durable.
Because it's stain, indentation, and scratch-resistant, it's a popular pet-friendly flooring option for households.
Choosing the right laminate style will impress homebuyers.
Laminate flooring mimics famous wood species (cherry, oak, hickory, etc.) and comes in different finishes to match your home's decor (from high gloss to distressed).
4. Tile
Flooring made of tile is the most popular option for bathrooms, which is good news for retailers. Kitchens and bathrooms are key selling points, so it's crucial to put money into high-quality flooring there. Selecting a tile can be a hassle, and you won't see any return on your money. Even though ceramic tiles are typically inexpensive, the majority of the cost comes from the work required to install them.
Compared to other varieties of tile, it is expected that you could see a return on investment of up to 70%. (and even more if you install it yourself). PS: Some high-end people love to go all out with marble. Marble, the most expensive tile material, is out of reach for people living in moderately priced homes. Though attractive, it calls for specialized care that many would-be purchasers aren't prepared to give. In addition, many buyers are not willing to pay a premium for marble flooring in a home that is priced at $100,000. How big or how flexible is your budget?
What to go for?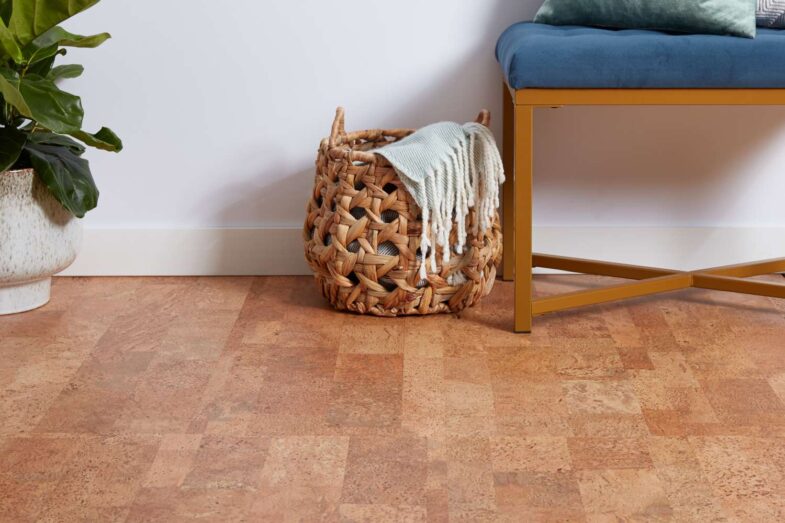 Remember that the floor in your house plays a significant role in the design and the overall aesthetic that you wish to put out. Before making an expensive error on the flooring, it's crucial to understand local trends as buyer preferences and the real estate market may differ significantly. Looking at several house floor plans can be quite beneficial when speaking with a real estate agent. They regularly engage with clients and have a strong understanding of the types of flooring that appeal to them. You can always ask around about current flooring trends to make sure you get what you desire.
If you're looking for sturdy flooring and you want to try out something that is trustworthy & sturdy, check out, floor-land.co.uk as they are a popular wood flooring in Warrington. Anyone within the area can enjoy their products. You can go for laminate, parquet, vinyl, or wood, along with a ton of cool accessories + an amazing feature of underfloor heating. Enjoy their free delivery, along with free samples that can be dispatched within 24 hours to your address. Give them a go and begin your major makeover knowing you're in safe hands.
💚💙💜 Do you know the colorful gadgets below are the most popular gifts on Amazon? The easiest way to brighten anyone's day is by adding some bright colors to the environment. Inspired? Click the images below to explore!❤️💙💜