The quality of your home's furnishings can either enhance or diminish your overall experience. It can also make you feel cozy and will help you appreciate your personal space.
Make sure that everything from the dining chairs to the bedroom sets is exactly what you require, and that you have style while knowing where to shop. If you're on the lookout for some high-quality pieces and you want to shop for cool furniture, check out ACME Furniture and find here something for your house or your flat. They have indoor & outdoor options, along with a ton of accessories & supplies. Here is how you can best utilize your space and redecorate!
How to Choose the right Furniture to fit your room and lifestyle: Top 6 important tips
1. Look at your architecture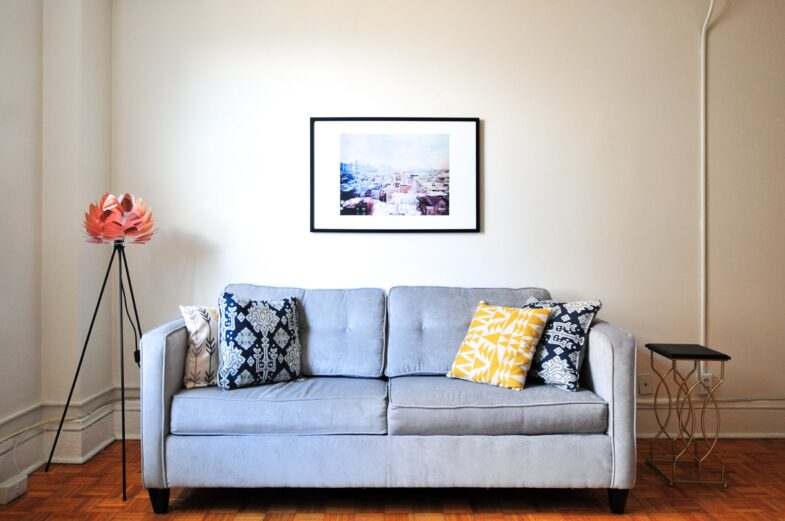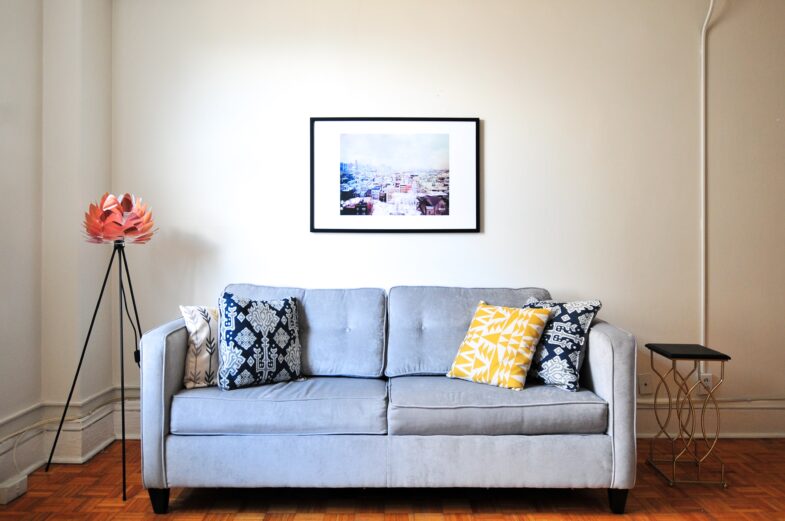 One thing you should never overlook when looking for the appropriate furnishings to fit your lifestyle is thoroughly examining the design and architecture of your home. Examine the ceiling, columns, and windows for starters. Do you live in a flat or in a house? How big are your rooms, and how hard is it to redecorate some of them?
Answer these questions in advance. By doing this, you may arrange your furniture purchases more effectively and make sure they match the style of your house, as well as your personal vibe and style. Remember that your choice of furniture can be greatly influenced by the general interior style of your home, which can help you select a piece that not only fits your own taste but is also trendy at the moment.
2. Define your style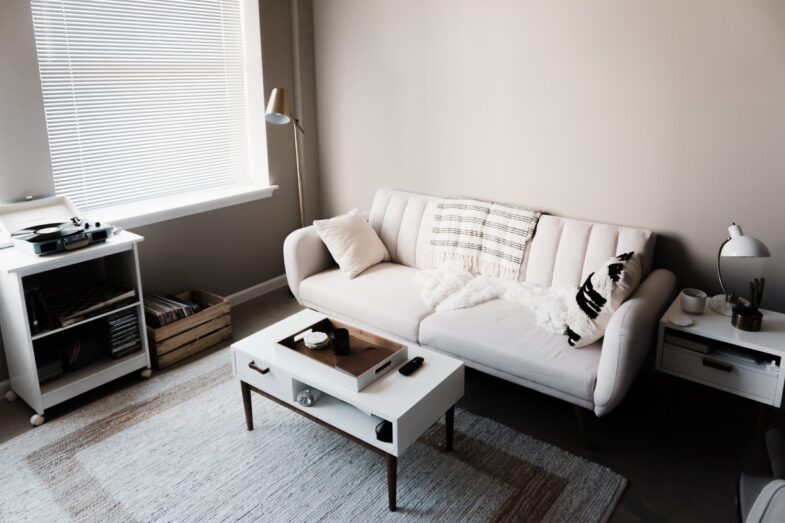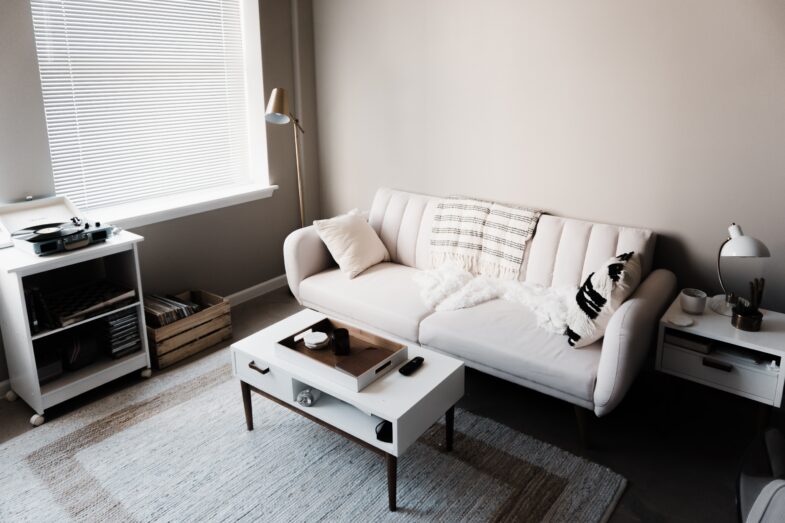 Before going furniture shopping, you should stop and think about your own style, the one that complements your individuality and way of life. If you are excessively concerned with trends or make purchases on the spur of the moment, you may quickly tire of your purchase and be stuck with it for a long time. You can also shop with someone and ask them for their help and tips and tricks.
Finding your own unique style will require you to first look for motivation, along with a ton of Pinterest boards. It's important to know what you like before you spend years learning about visual culture and standards. Find your style and fall in love with any imaginative thoughts and style ideas that may pop into your head!
3. Keep your activities in mind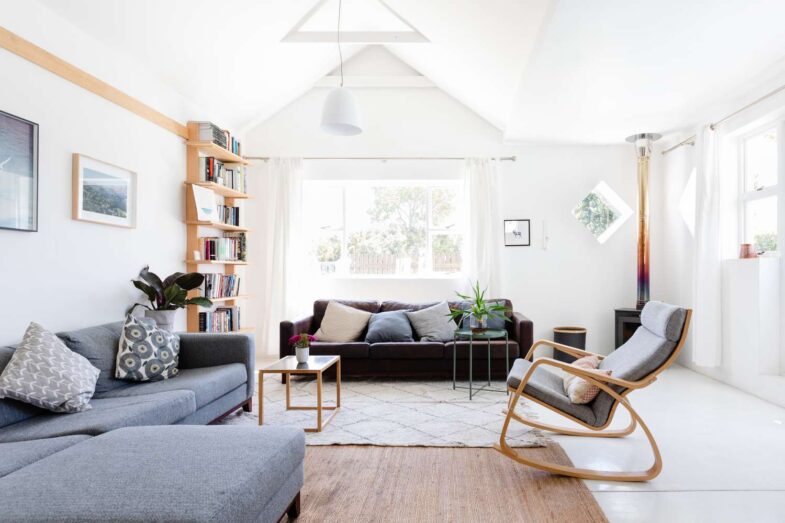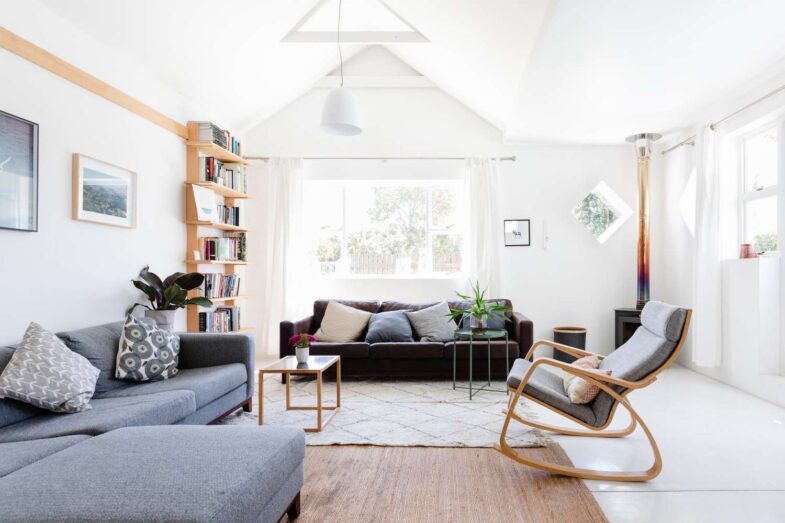 When selecting furniture, you should take your lifestyle into account. Regardless of the size of your living room, if you intend to utilize it for weekend entertainment, make sure there is plenty of seating. There is always the possibility of adding additional movable chairs as time goes on. Stools and benches are an excellent choice for this purpose.
Focus on coziness if you love spending your evenings alone in the living room reading or watching a movie. Utilize expansive seating options to expand the room. Create an inviting atmosphere wherever you go. To maximize the area, pay close attention to the room's layout, lighting, and circulation patterns. Use a room planner app or masking tape to test out alternative furniture arrangements before making a purchase. You may then confidently shop for furniture that will fit your area, regardless of its dimensions or layout.
4. Fancy rug to tie the room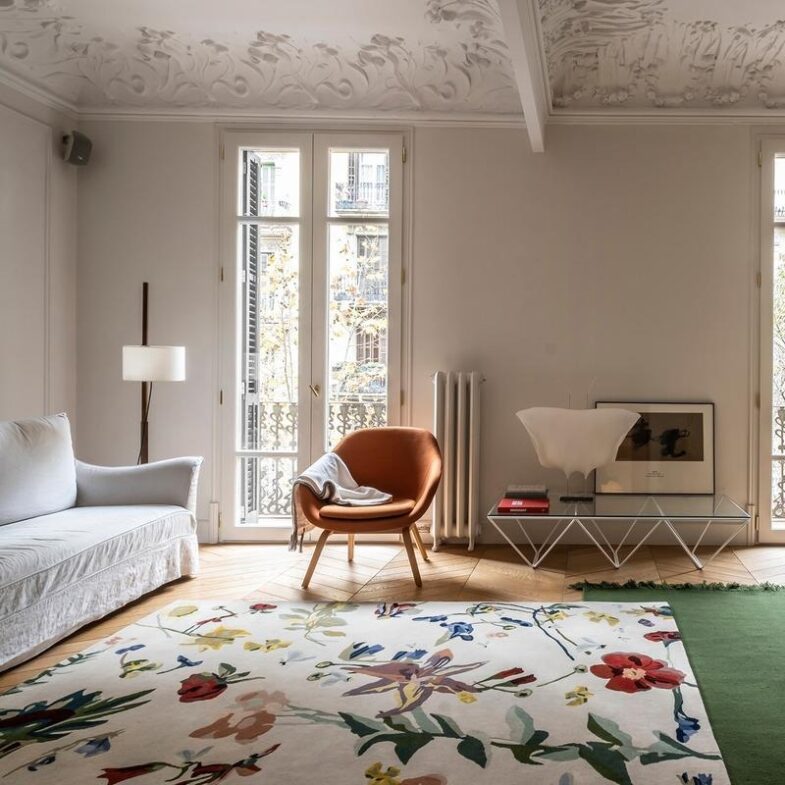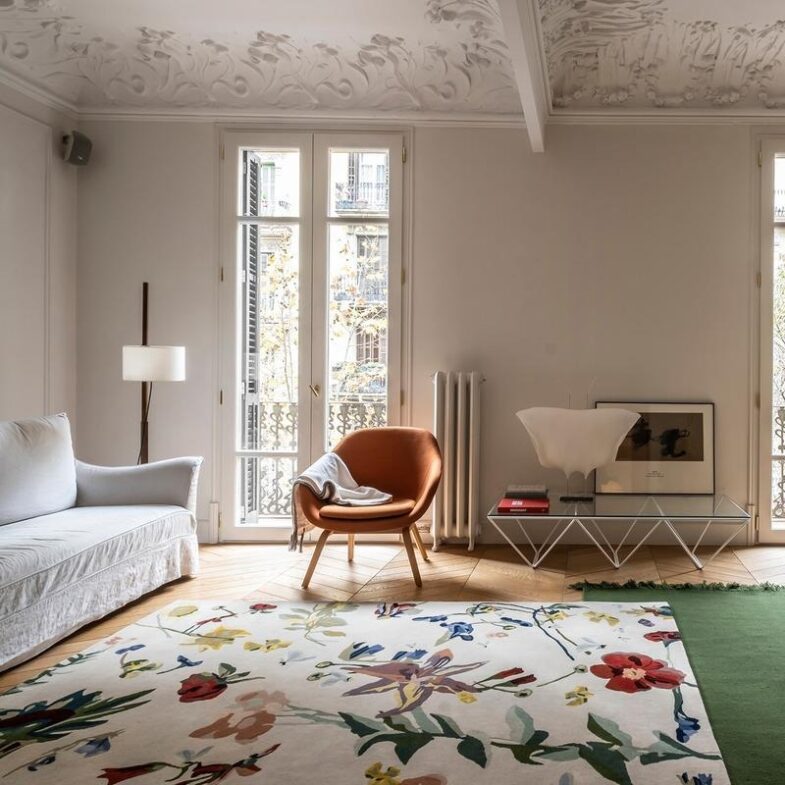 When you don't know where to start, turn to find the best, softest & most colorful rug that can suit your style and your room. A little rug can make a space look smaller, while a big one will do the opposite. Natural rugs, woven from jute, sisal, or abaca, are a popular choice for high-traffic spaces.
They're subtle and look great in beachy, bright, and breezy spaces. Remember that fluffier rugs are more sensitive and harder to clean. If your furniture is patterned, neutral carpeting will help unify the space. Textural patterns are more interesting than colored ones for these rugs. Choose a patterned rug if your furniture is neutral or solid. There are Persian, Berber, azilal, oushak, nain, tabriz, and contemporary patterned rugs. You may even get vintage rugs, which are more subdued owing to age.
5. Budget is also important
As with any large purchase, it's smart to calculate your potential repayment obligations in advance. Follow your financial plan and don't go too overboard. Get an idea of how much something should cost before heading out to the store by looking it up online first. Bear in mind that certain alternatives tend to be more expensive than others. You need to be conscious of these things so that you can include them in your budgeting efforts. If you intend to do major remodeling, sticking to a budget is more important than ever. This is because going overboard on furnishings could force you to cut back on other areas of your budget.
6. Fabrics & materials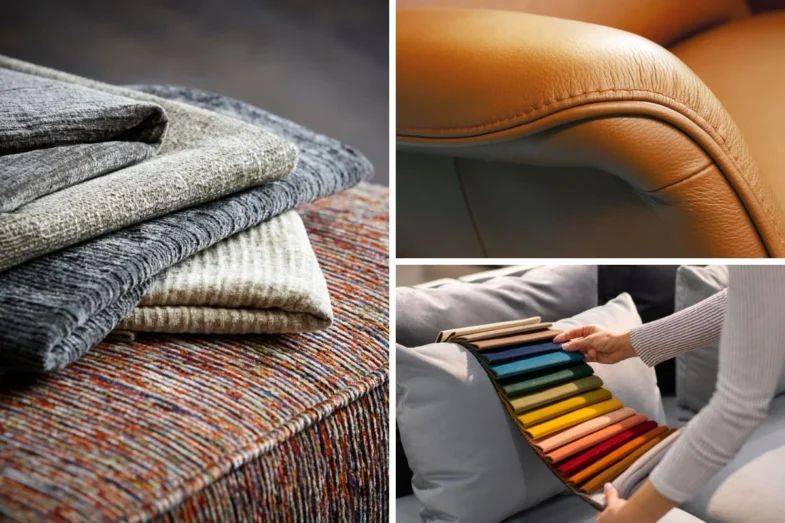 Do some study on the textiles and materials used to make the furniture you're thinking of buying. If you have kids, looking for durable fabrics that are easy to clean would be greatly appreciated. Before buying a white sofa, you might want to reconsider if you have a dog and young children. Play with different colors, textures, and options until you find your "the one". The ideal option is a microfiber sofa that is simple to clean. Also, this applies to your bathroom tiles, wall colors, and any other parts of your home. Think twice & you'll love the outcome knowing that it's been planned through.
Time to redecorate & buy new furniture
And there you have it! This is a helpful little guide on how you can furnish your home and also find your style. If you are quite picky and don't know what to look for, narrow down your selection based on your style & current budget. In the end, every room can look lovely, even when you make some minor tweaks.
💚💙💜 Do you know the colorful gadgets below are the most popular gifts on Amazon? The easiest way to brighten anyone's day is by adding some bright colors to the environment. Inspired? Click the images below to explore!❤️💙💜