A bathroom can be so much more than just a place where you do your hygiene. In fact, it should. If you think that decorating your bathroom can be costly, you'll be surprised how a few simple tricks with things you already keep there can make a whole lot of difference.
Stylish furniture in combination with accessories makes every bathroom trendy. One of the details that further completes your bathroom is towels. They are used every day and are available in different shapes and colors. In addition to their functional role, they are visually important because they complete the decoration of the entire bathroom, making it pleasant to stay in. You probably weren't even aware of the impact they have if used correctly.
Although its purpose is primarily functional, they can have a couple more roles o play inside the space they are in. Especially if we're using Turkish towels, as they are made of slightly different material, and tend to be larger than the usual ones. Real Turkish Towels are made of pure cotton, and are a perfect decorating asset, as you can see on rivieratowel.com.
Let us remind you of a few facts about cotton…
Cotton is a natural, fluffy, and pliable fiber that grows on a plant and is twisted into threads and used to make clothes. There are many types of cotton used to make various types of clothing, bedding, fabrics, and towels. The most famous type of cotton is Turkish cotton, which is used to create amazing types of fabrics.
What is Turkish cotton?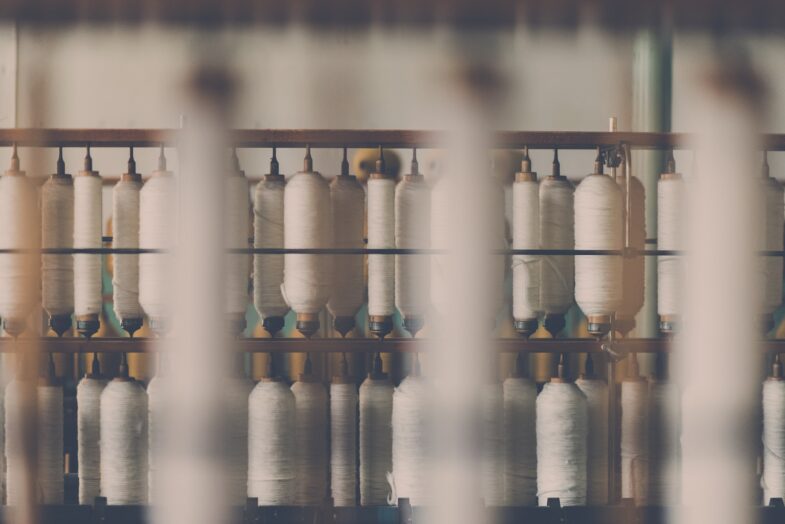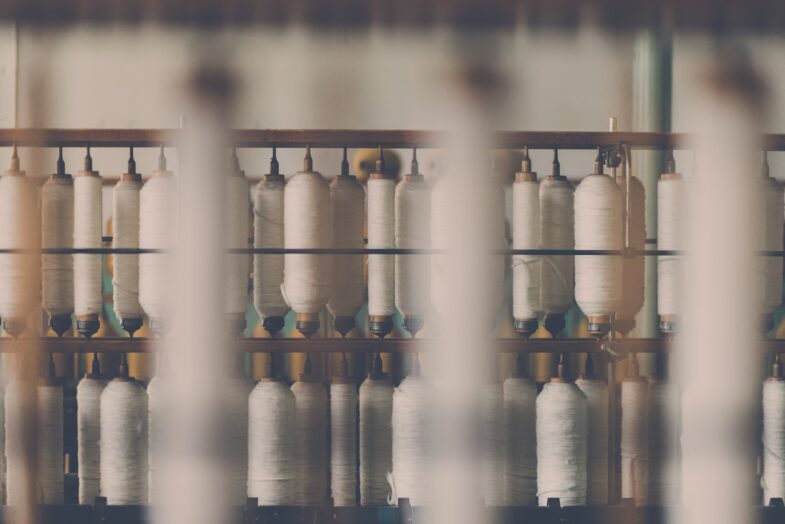 It is the highest quality cotton that consists of longer fibers. The high quality of Turkish cotton is ensured precisely by its long fibers, which make the fabric they are woven into stronger, smoother, and more durable. A significant feature of Turkish cotton is that with multiple washings, the fabric becomes softer, smoother, and stronger. Although clothing and sheets made of it are famous, it is best known for its high-quality, soft, and lightweight towels.
Why is it good to use Turkish cotton towels?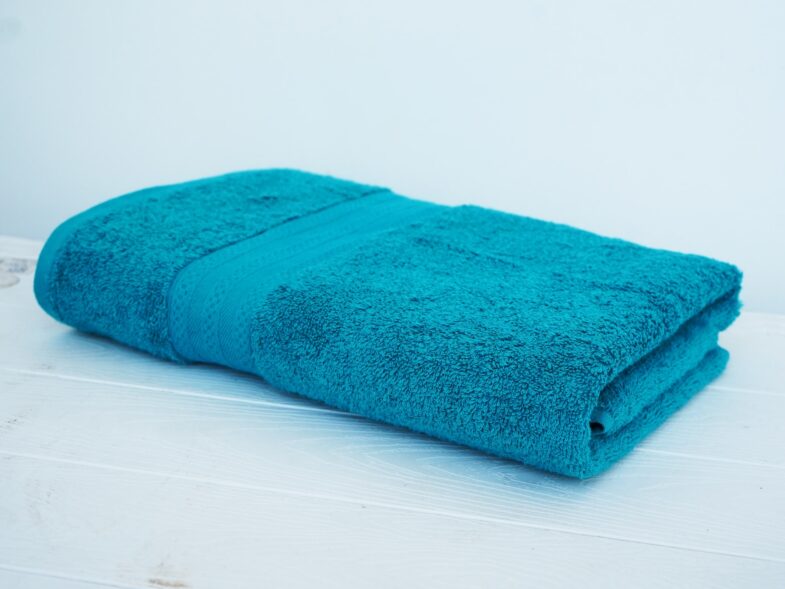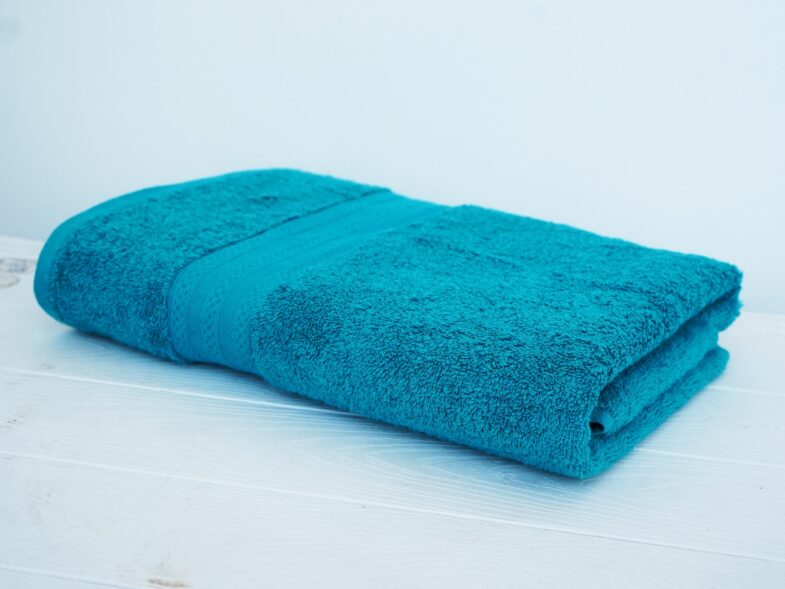 This material is used to make towels known for their comfort and durability which are also known for their absorbency and luxury. The towel made of this material provides maximum fabric quality, excellent absorbency, and quick drying.
Thanks to the long, high-quality fibers, specially treated in the production process, the towel does not lose its shape, softness, and quality even after prolonged use.
Besides all the facts stated above, it has also acquired its decorative use, so often, beautiful towels are an attractive detail in the bathroom or an accessory you can't go to the beach without.
For this very reason, we have decided to inspire you with a couple of decorating ideas…
1.      Stack them on a modern towel holder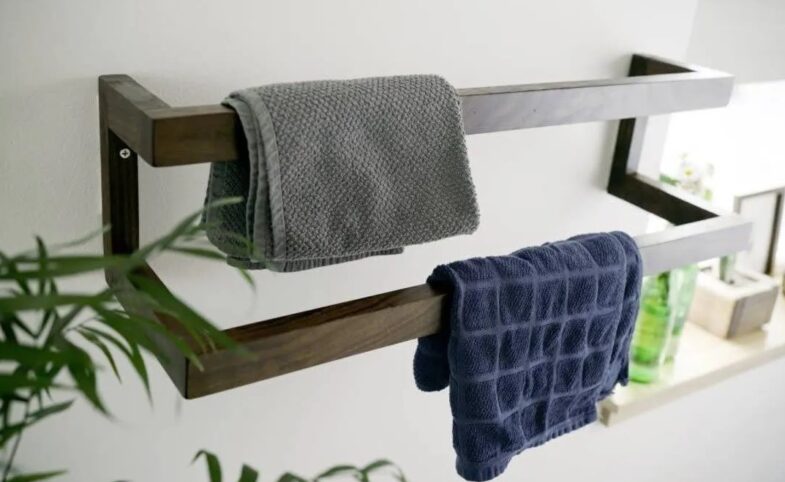 These two complement each other perfectly and have a very important role. You can place the towel holder next to the sink. They are ideal for small and medium towels intended for the face or hands. If you want to give your bathroom a rustic look, you can also go for a holder less modern looking.
In addition to classic holders, there are also more modern variants in the form of rings or wall hooks. They are practical because they take up minimal space. With holders you can really let your imagination run wild, and do a number of interesting combinations, even make your own, alternative ones, so give the space a personal touch.
2.      Place them on the shelves
Another more creative way to store towels and make them look decorative is on open shelves and cabinets. You can twist them and arrange them by size and color, in the form of stairs or a pyramid. For lovers of minimalism, the classic arrangement by color from the lightest to the darkest variant is recommended. As opposed to the classic ones, Turkish towels are great for folding, regardless of their size.
3.      Make a towel collage
Make a towel collage by alternating different ones. In this way, you can also make a towel fan, with a towel folded lengthwise at the bottom as a stand or central point.
4.      Towels in a basket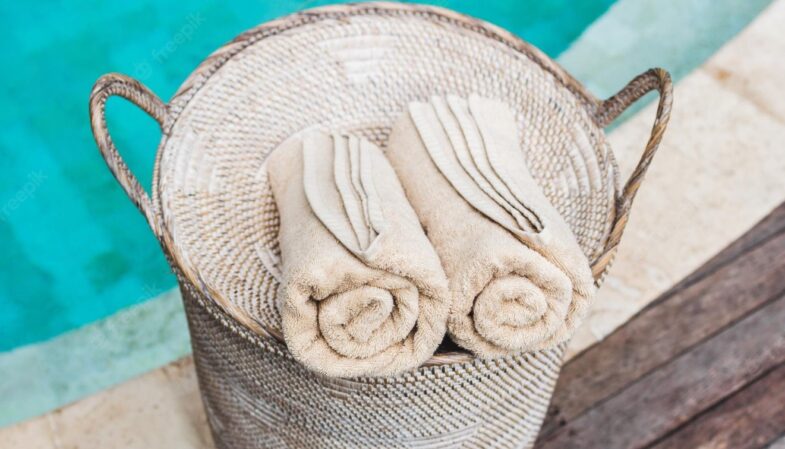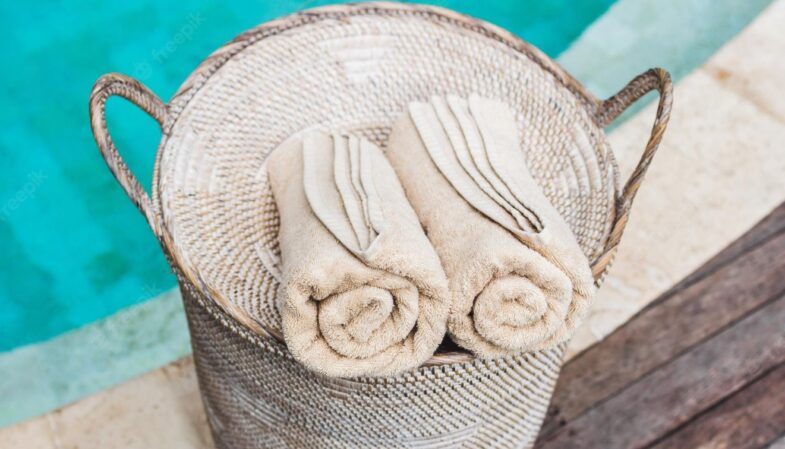 Place woven square baskets near the sink or next to the window where you will store towels. Make a "bouquet" of towels and decorate it with some fragrant flowers or soap. You can stack them along the edges of the basket. This detail will certainly attract the attention of guests. Baskets give your bathroom that laid-back look and make it cozy.
5.      Wall radiators for towels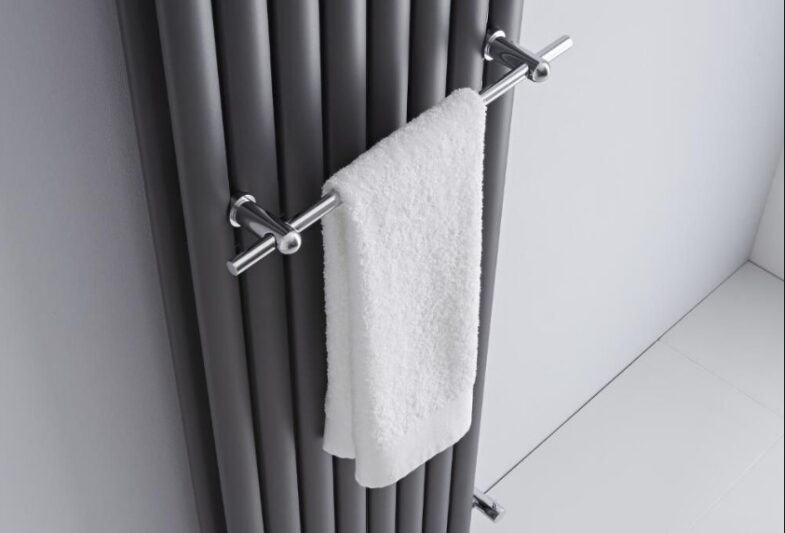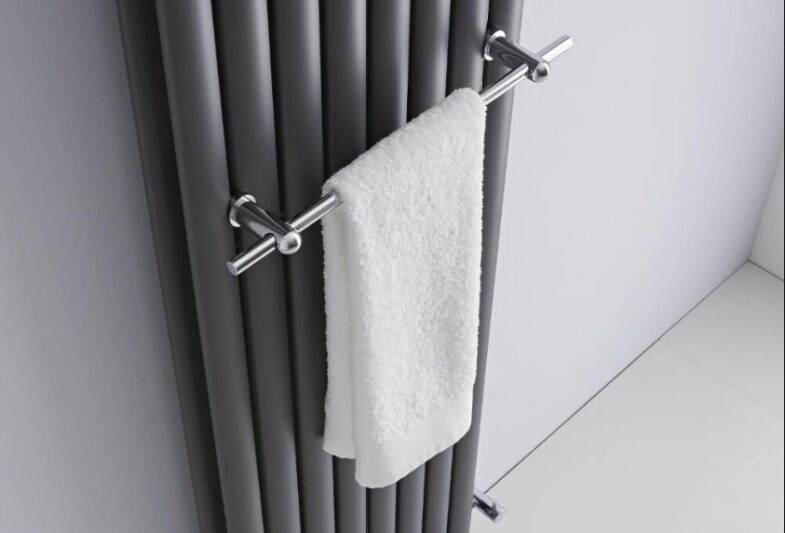 In the last few years, wall radiators have been installed in the bathrooms because of their obvious practical use. In addition to heating, they are practical because they dry your towels, and in winter they are great for storing and decorating.
In large bathrooms, there is enough space for large chests of drawers, and cabinets for storing towels. Plus, handrails can be installed where you can stack your towels. It is important that they are within easy reach, but also that they are neatly and nicely stacked because otherwise, your bathroom will look like it was hit by an earthquake. Any idea you choose from our list will require a little work in terms of maintenance to keep the decoration neat, as was previously mentioned, but this should be a fun task to do.
And remember, Turkish towels are a lot easier to handle when it comes to decorating. As opposed to the normal ones, which can wear off with time and be a little challenging for folding, these are super easy to fold, and they look even nicer when they are ironed.
Every bathroom is a small, yet very compact space where all things should be reachable and functional. By no means this should be an excuse for not decorating it.
💚💙💜 Do you know the colorful gadgets below are the most popular gifts on Amazon? The easiest way to brighten anyone's day is by adding some bright colors to the environment. Inspired? Click the images below to explore!❤️💙💜