The house is built from the ground up, and the interior design also starts with the floors. Floor coverings are one of the most important items in interior decoration, primarily because they must meet the criteria of functionality, but also the criteria of aesthetics because they are the large surfaces that dominate the interior. Floors leave a very important visual impression when entering a room, they can visually beautify the interior, but also the wrong choice can leave a very bad impression.
There are different types of floor coverings. Wood is a natural material and wooden substrates have always been considered one of the most valuable. They also give the space a special atmosphere and create a feeling of warmth. Although massive parquet has been traditionally used in interior decoration for decades, it cannot be considered outdated because, thanks to modern methods of processing, it has become a modern accessory that will satisfy even the most demanding tastes. However, recently we can notice how tiles have become more common when it comes to floor coverings.
Their biggest advantage is the simple maintenance. Tiles will determine the appearance of every bathroom, kitchen, and outdoor space, so it is important to choose the ideal model of floor and wall tiles that will fit well into the space. Today there are tiles of different textures, smoothness, and patterns, and the real hit for living rooms are tiles with wood texture. In this way, the room retains the feeling of warmth, and you will notice that you have made a big saving on your budget.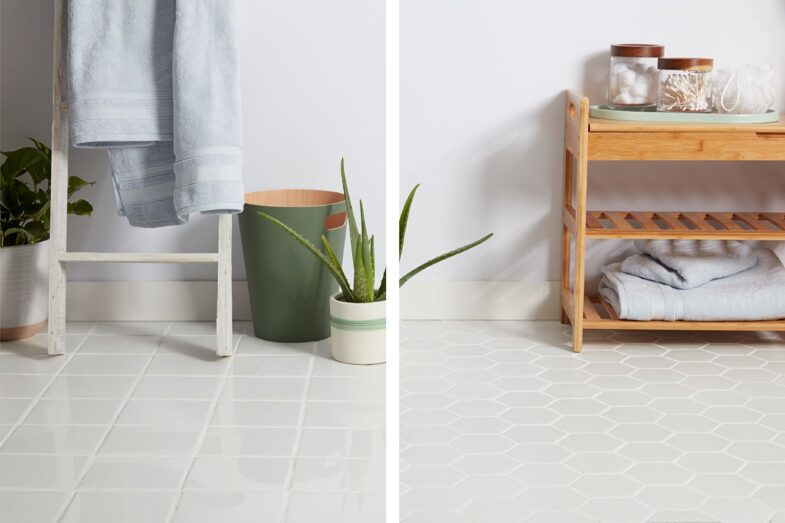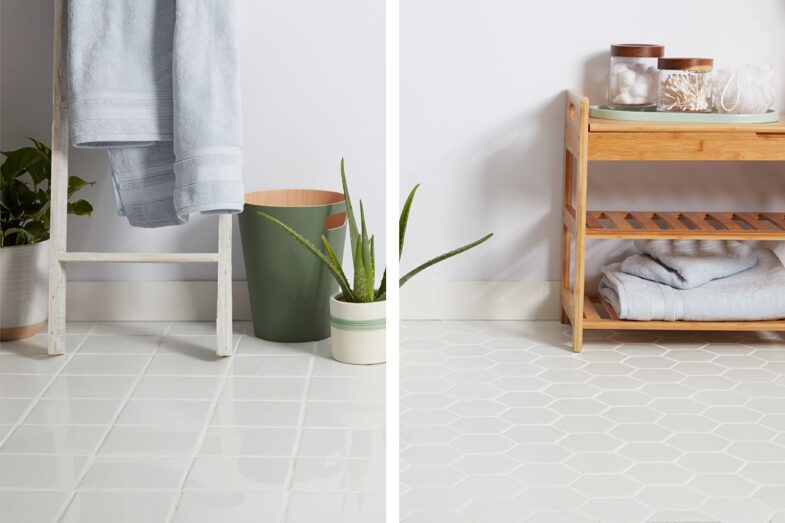 Most people find it difficult to decide between ceramic and porcelain tiles. Given that there is a large selection of both on the market, in terms of colors, styles, sizes, shapes, and textures, you should always focus on functionality. However, what many are interested in is which type of tile to choose – ceramic or porcelain and what is the difference, if any.
Some claim that there is no difference, while others do not like to put porcelain and ceramics in the same sentence. Namely, these two tile materials are indeed similar, but they differ in certain elements and there are several features that make one tile better than the other. The choice of tiles is one of the fundamental elements when it comes to home design. No matter if you choose porcelain or ceramic tiles, you can find here some good ideas. Keep in mind you won't be changing anytime soon, so it's important to choose carefully and pay attention to the following things when buying.
The room you are furnishing
Although both tiles are ceramic because they are produced in a very similar way (from clay), there is still a difference. While ceramic ones are made exclusively of clay, porcelain ones also have an admixture of sand and other minerals, which makes a big difference in absorption, because porcelain ones have fewer pores, and their absorption of moisture is lower. So, if you need bathroom tiles, porcelain tiles are undoubtedly a better choice.
X factor – price
Let's be honest, we all love good quality, but we are very often limited by the budget. Porcelain tiles are significantly more expensive, but also more resistant to weather conditions and impacts. Therefore, installing porcelain ceramics everywhere is a better solution, but a solution that will not always pay off. The only place where this additional investment in porcelain tiles, whose price is significantly higher, would make sense is installation on external surfaces.
Cutting and setting
This is a very important factor that must be taken into account. Here we will give preference to ceramic tiles, which are less fragile due to their lower density, which makes them easier to install. Porcelain tiles are fragile and require the experienced hand of an expert to cut them properly. For this very reason, you should not be surprised if the master tells you that the installation of porcelain tiles is more expensive than ceramic tiles.
Choose neutral colors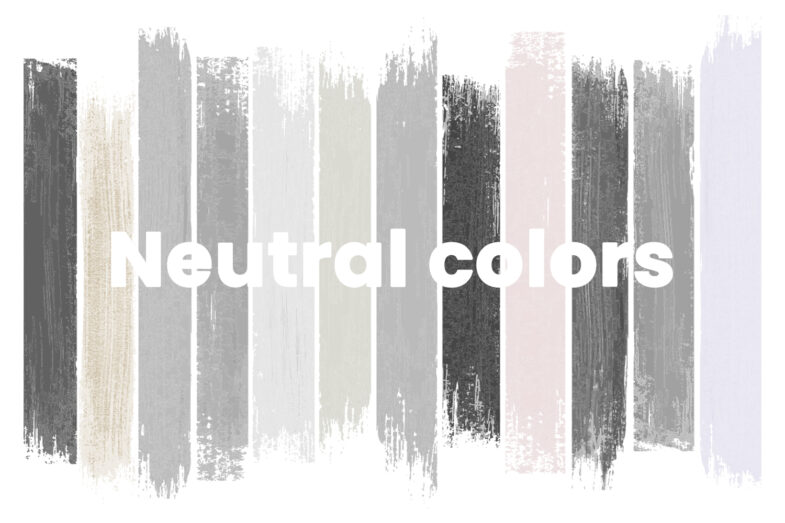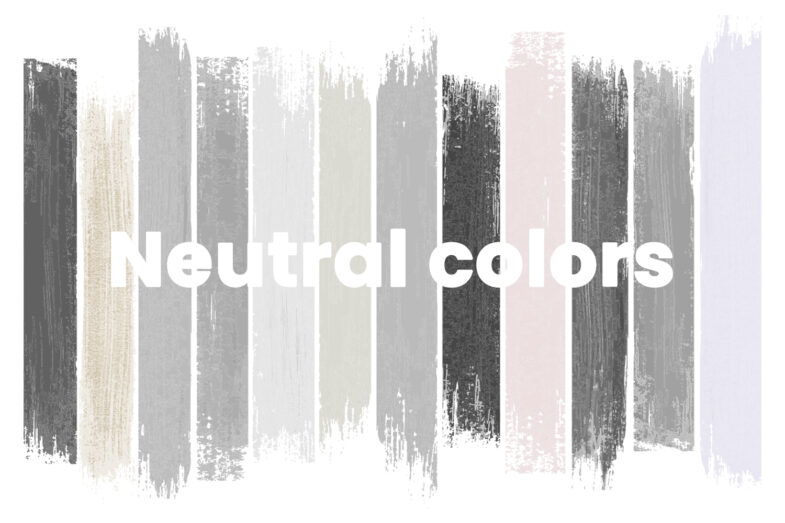 The choice of color and pattern is a matter of personal choice, but our advice is to choose neutral fashion tiles. If you like vivid colors, rather play with small furniture and details that you can easily change when you get bored or are not in trend. Tiles are something that you will change maybe once in your life.
At the moment, tiles with a pattern of marble, textile, wood, and concrete are very popular, so they do well in spaces where they were not a common covering, such as the living room or bedroom. Although it is obvious that it is not a question of wooden coverings but of ceramics, the tiles give warmth to the space and create the necessary illusion. The offer of ceramics is so diverse that it is really difficult to choose the right model for yourself. In addition to aesthetic criteria, technical ones are equally important. In order to choose the best model for you, which would meet all the criteria, find out below what you should pay attention to when it comes to 'technical' details.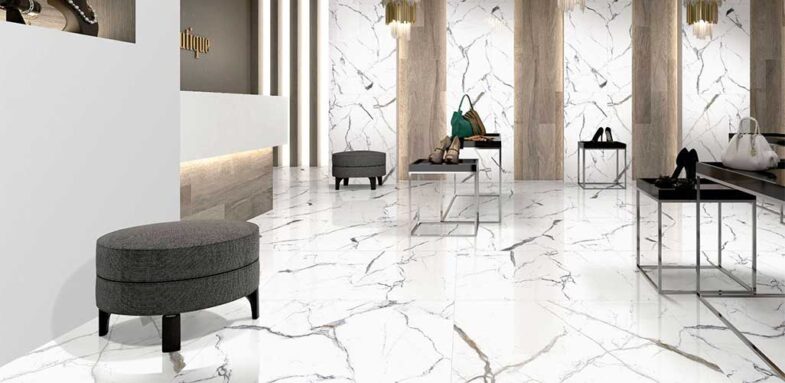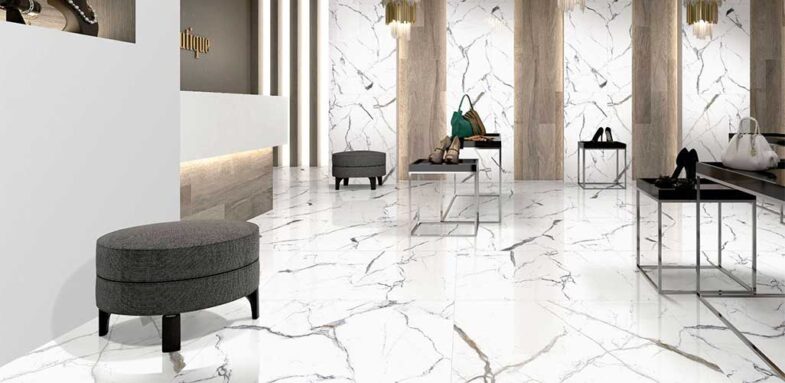 The choice of format depends on the space in which the tiles are placed and your wishes, but it should be emphasized that there are no explicit rules for applying the format. The only rules that apply to small spaces refer to patterns – monochromatic as well as those with less striking patterns are a better solution, as well as possibly a combination of two types; and colors – avoid dark colors. Also, dark colors of matte surfaces are not a good choice for kitchens because every stain will be visible.
Floor tiles for interior rooms must be safe to walk on and non-slippery. For floors, you should choose such tiles that are thicker, hard and resistant, and easy to maintain. There are anti-slip tiles that are matte and have a high gloss, and due to the more difficult maintenance, they are not recommended for indoor use, you can install them, but you should pay attention that there is not too much moisture in that part due to slipping. Give yourself some time, and think carefully before you decide on certain floor coverings because floors are really one of the key factors in furnishing any interior.
💚💙💜 Do you know the colorful gadgets below are the most popular gifts on Amazon? The easiest way to brighten anyone's day is by adding some bright colors to the environment. Inspired? Click the images below to explore!❤️💙💜