Selecting the perfect furniture match for your bedroom could be more apparent. Individuals prefer to mix different styles and make it look perfect for their resting room. It is okay to mix various styles and try unique combinations. It is more like experimenting and decorating your bedroom with a unique concept.
You can explore different furniture combinations online or visit furniture stores in Memphis. Spending enough time checking out plenty of available options is fun and exciting. With time, furniture trends also change, and at the same time, you can be specific about your choice when it comes to decorating your bedroom.
This write-up will provide all the necessary tips for mixing several furniture styles for your bedroom to make it look unique. This guide is perfect for people who need to improve at making such choices and make several mistakes.
1. Determine and Understand Available Furniture Styles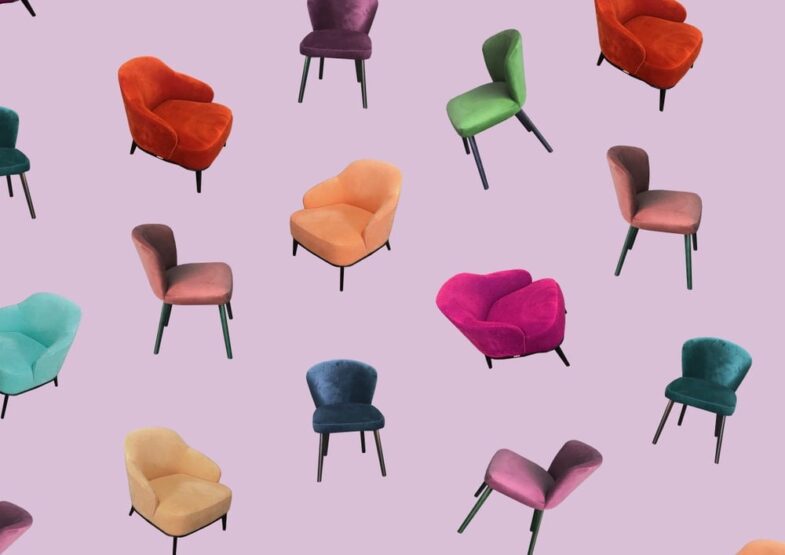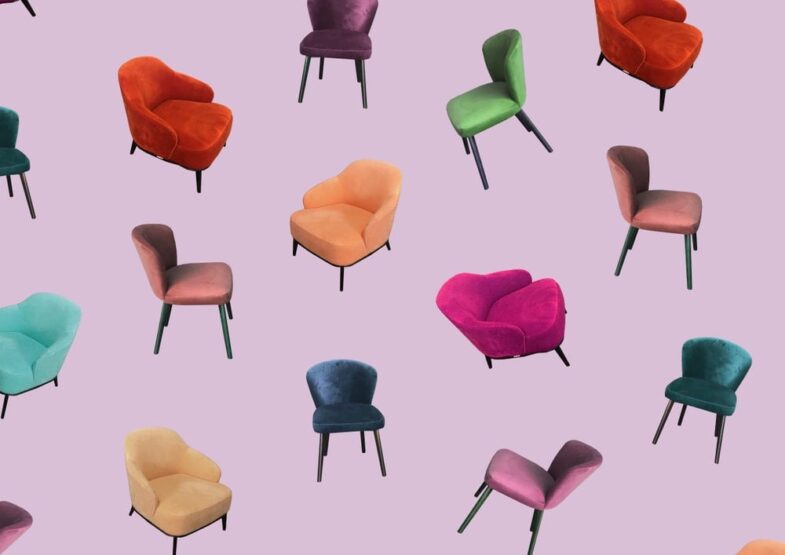 Before you make any choice, you need to explore the online and offline market to observe plenty of available furniture options. Initially, you should invest your time in understanding different furniture styles.
After that, you must check out your home décor and consider the matching option. Before combining styles, you must understand them and try to experiment. With enough knowledge, you can make the right combination and make your room look more stylish.
There is a traditional style that works well with the original country-based styles. Another option, i.e., transitional, is a fantastic mixture of contemporary and classic styles. The mesh or blend of different types is the maximalist one. After understanding the available combinations, you can pick the appropriate one.
2. Consider a Specific Theme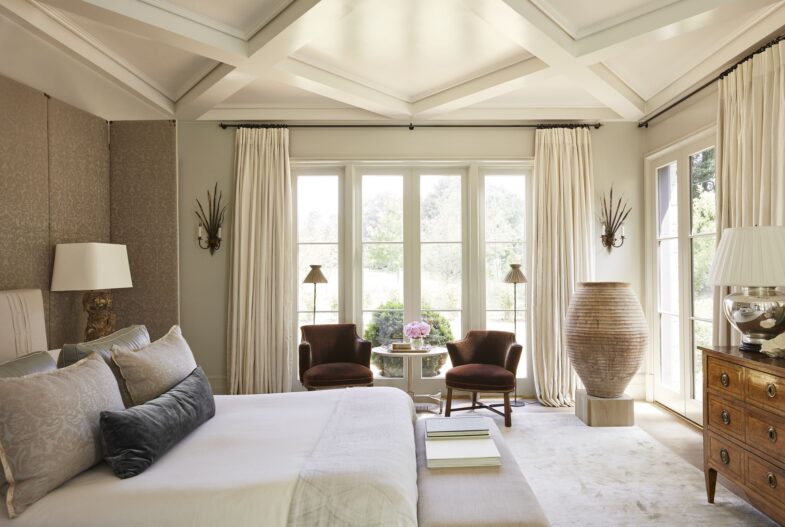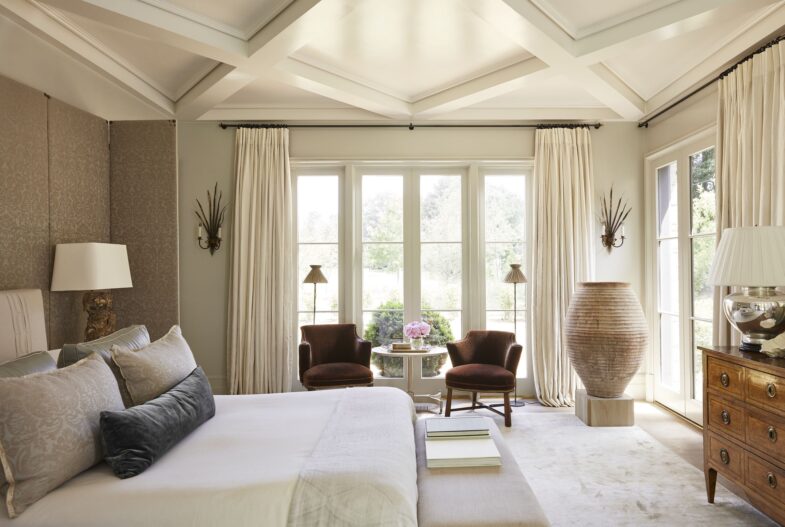 If you want to combine different styles of furniture, you must consider a specific theme. If you want your room to look like a mountain cabin, you can buy a vintage bed with contemporary furnishings. In this setup, you will consider the wooden theme, in which everything you keep inside the room is of wood texture.
You must go for an exciting theme for your kids to feel comfortable. For every bedroom in your house, you can consider a different theme and make your home look unique. It is boring to keep things the same and simple for every room. Therefore, selecting an appropriate theme is a good choice.
3. Prefer Repetition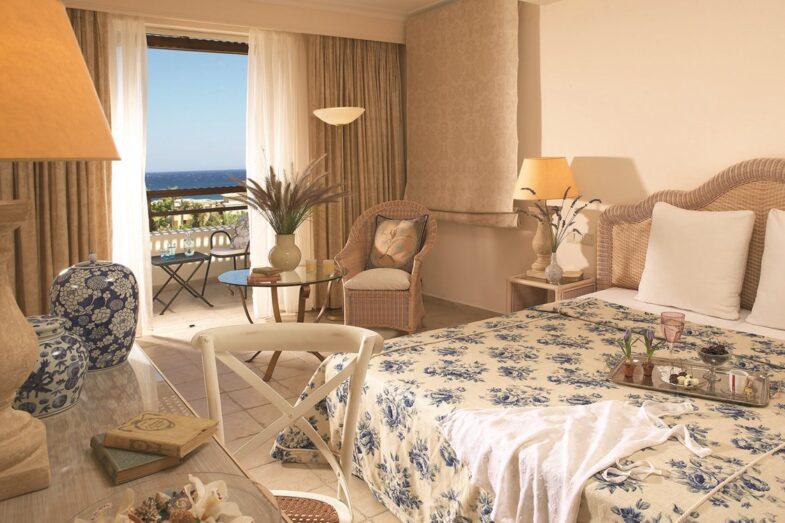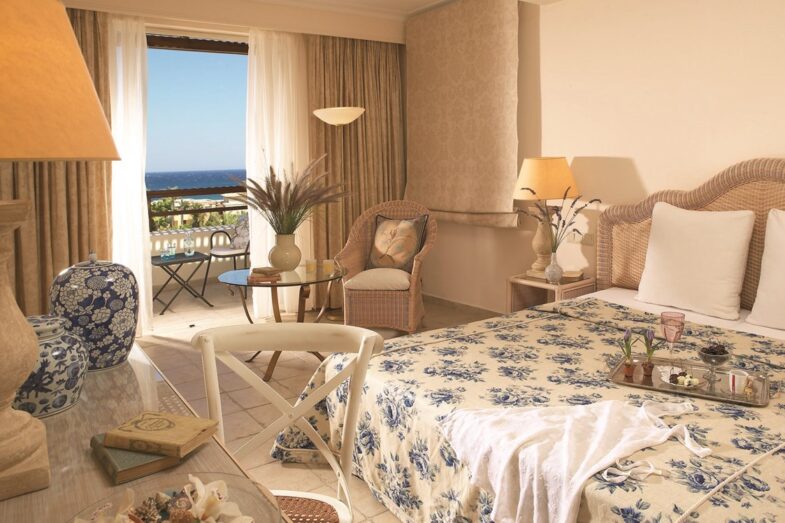 Repeating things in your room may not be a good idea, but it is trendy and stylish. Instead of choosing and keeping different things, you can avoid confusion by selecting the same object and repeating it in different corners. You can consider any pattern, color, design, etc., for your furniture or other home decorating items.
It will make your room more symmetrical and overall uniform. You do not need to mix different combinations and make your bedroom coherent. It is a crucial tip that you can consider as a beginner without knowledge of furniture. You must understand that repetition is trending and stylish for your bedrooms.
4. Select Balanced Furniture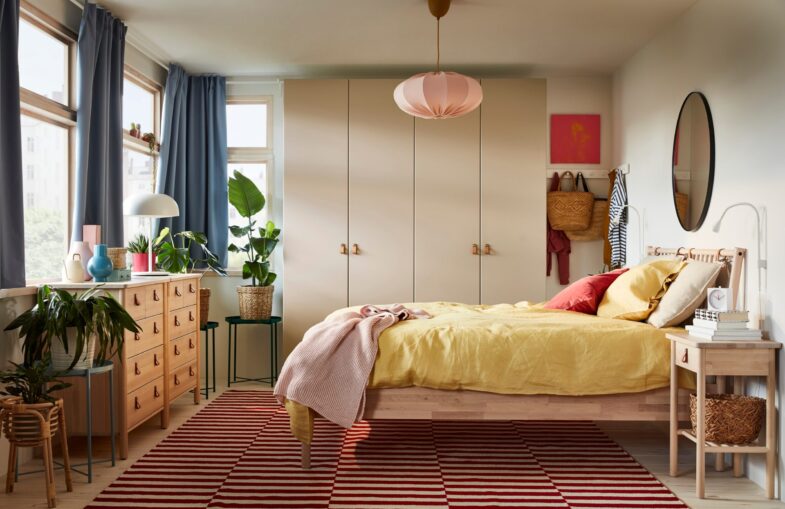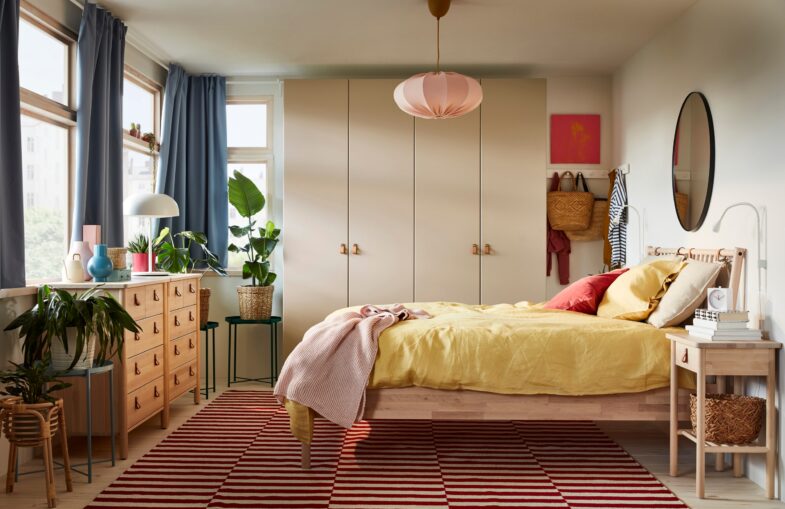 Before you place different furniture pieces in your bedroom, it needs to be balanced completely. If many pieces belong to the traditional style, then it is okay to keep some of them of a different style, like contemporary. Instead of dividing the whole space, you can mix and place things uniformly. Balancing several furniture choices can be challenging for many individuals.
This way, all the pieces will match each other, and nothing will look bad. If you are balancing your furniture items, you must also match their textures. Everything will look the same and typical whenever anyone moves their eyes around your bedroom. Therefore, proper balancing is a must to maintain the home décor style.
5. Limit Your Color Options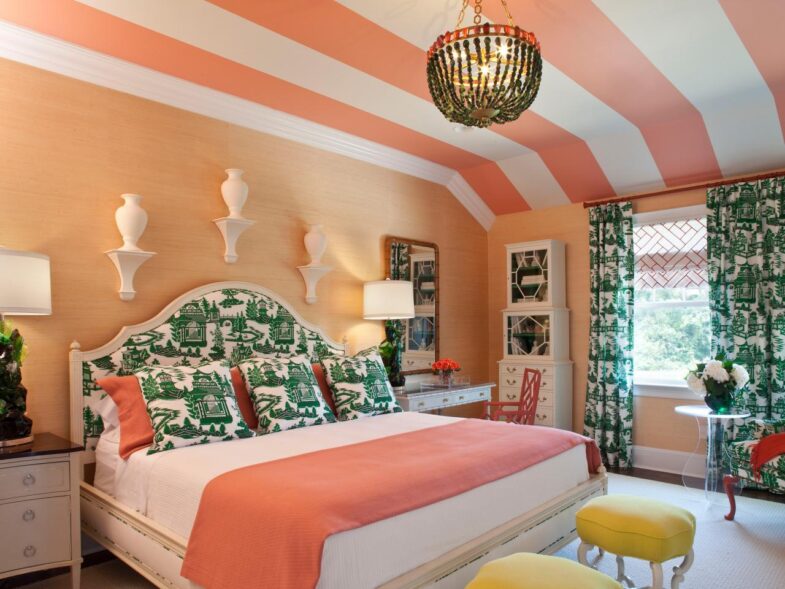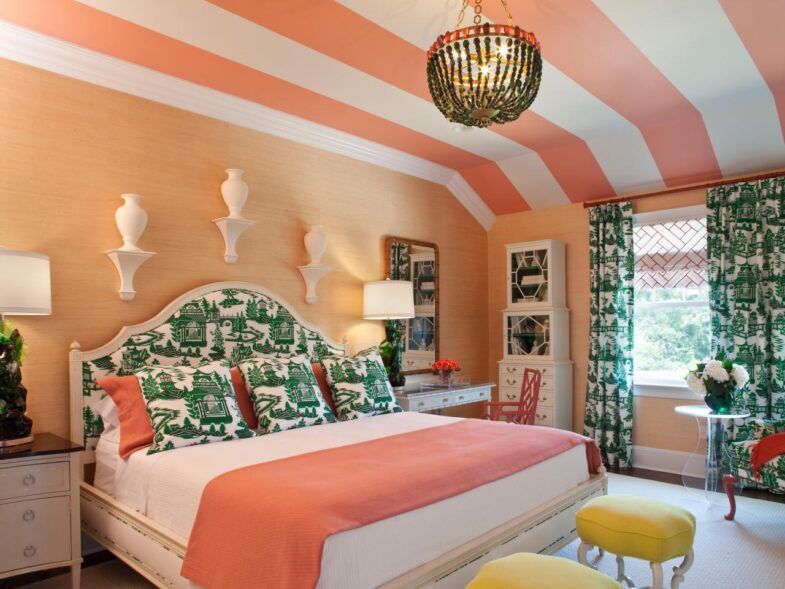 If you are mixing different furniture styles, then it is okay, but it is mandatory to limit your color options. It is better to use neutrals and make your room a bit natural. You must consider similar color tones that go well with the walls and other home décor items.
If you choose a different color or shade, it will look odd out. It will gain more attention from the viewers, which should be avoided. You must be careful while choosing the appropriate color options for your bedroom. Limiting colors is the perfect thing you can do.
6. Prefer Scaling
Within your bedroom space, you need to set items with their proportionate sizes. You can understand by a simple example. You cannot keep a big couch with small tables around. It is necessary to determine the correct size of your bedroom space and the furniture you fit inside it.
You should leave the space neat with only a few objects. Your room should look spacious and well-managed. To keep proportionate furniture in your bedroom, you should always consider the scaling factor.
7. Never Forget to Research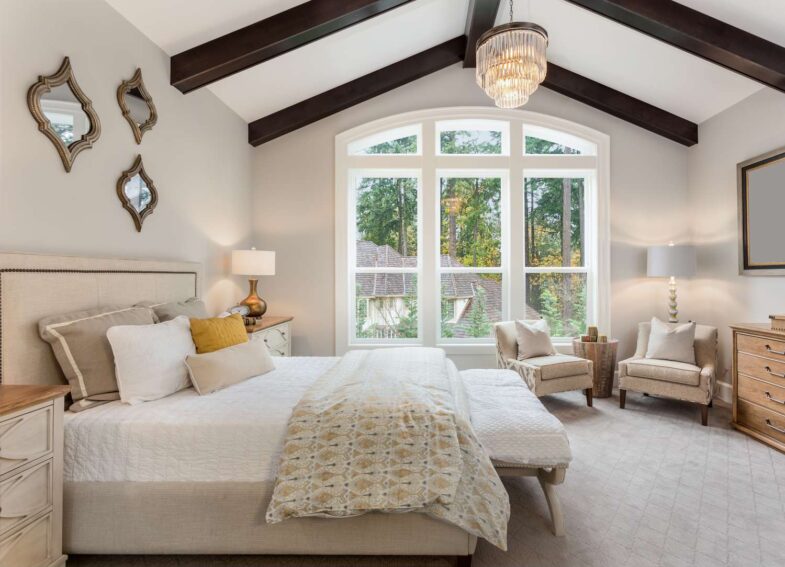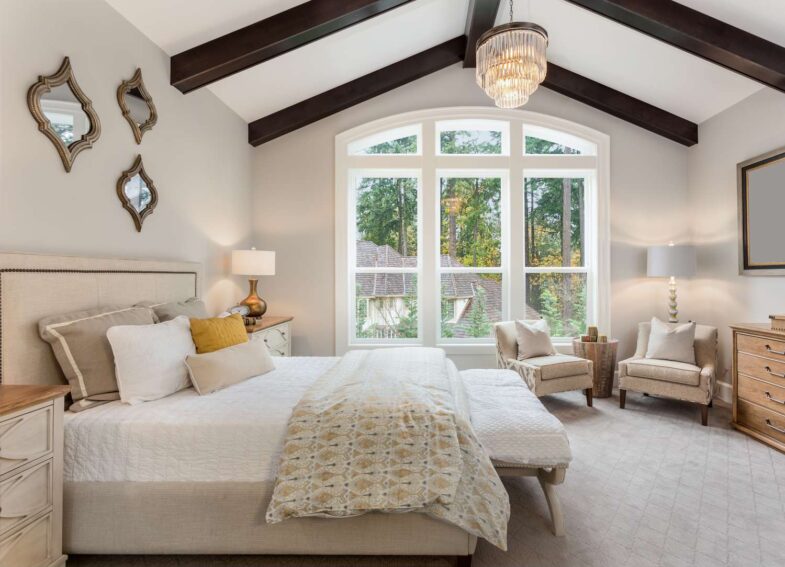 There are endless combinations of furniture styles that you can pick for your bedroom, but not every pick goes well with your home décor. Therefore, you need to keep trying and exploring all the possible options.
You must not forget to research the available styling options to decorate your room space. Thinking differently and bringing ideas to decorate your bedroom nicely and uniquely is necessary. Investing your time in researching and finding the matching option with your home is mandatory.
The Bottom Line
The best way to decorate your bedroom is with perfect furniture to experiment with different available styles. You can explore plenty of options and pick the perfect combination. Every house is differently structured and designed. Keeping appropriate furniture enhances the overall appearance of the house.
Everyone visiting your home must appreciate your choice, which is possible only when researching well and finding the perfect match. It is good to try new things and uniquely decorate your resting space. You can follow all the tips to avoid confusion and prevent compromising your taste in selecting the perfect furniture for your bedroom. It must look perfect and match your home décor.
💚💙💜 Do you know the colorful gadgets below are the most popular gifts on Amazon? The easiest way to brighten anyone's day is by adding some bright colors to the environment. Inspired? Click the images below to explore!❤️💙💜