Are you looking to inject a fresh coat of creativity into your home? Then check out our roundup of the top trends in house painting. From bold accent walls to two-tone rooms, we'll show you the perfect way to express your unique style. Ready to explore some inspiring color combinations? Let's get started!
Bold Accent Walls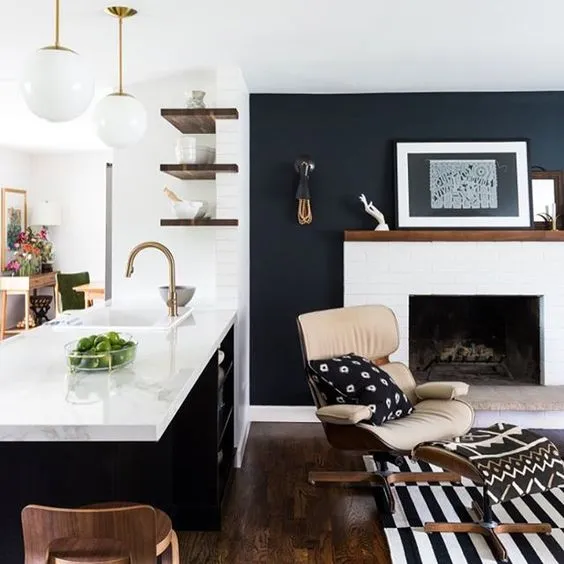 Bold accent walls are an excellent way to add a unique style to a room without overwhelming it. Whether you choose a single, bold hue or combine several colors and textures, accent walls are the perfect way to draw attention to an otherwise plain space. Furthermore, these eye-catching designs give the room depth and dimension, creating an interesting focal point in any space.
From bright and playful patterns to bold geometric shapes, there are countless ways you can use color and texture on your walls, and a house painting service can help you achieve the perfect accent wall design. If you want something that will stand out and make a lasting impression in your home, consider covering one wall with paint from floor to ceiling. This daring aesthetic can take any room from ordinary to extraordinary in no time! Furthermore, if you're looking for something more subdued but still on-trend, try two-tone painting — this trend employs two shades of paint for the upper and lower portions of the wall for color blocking effect that's both stylish and modern.
Two-Tone Rooms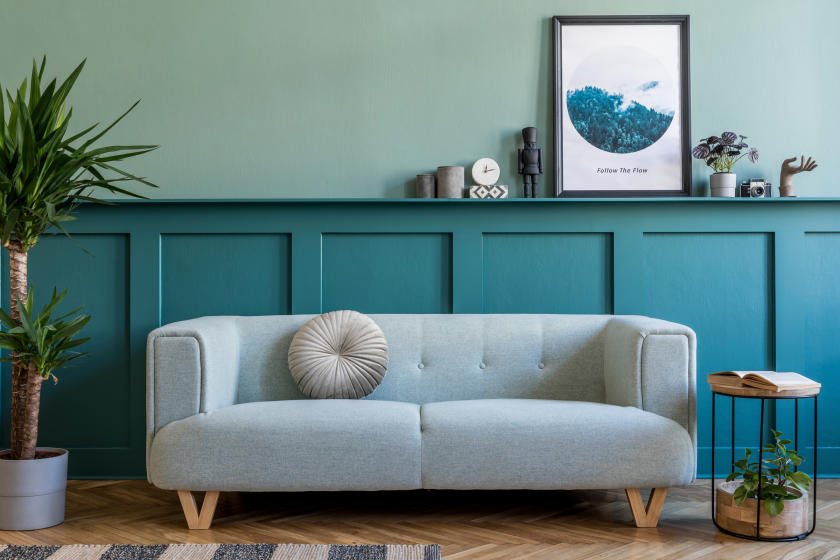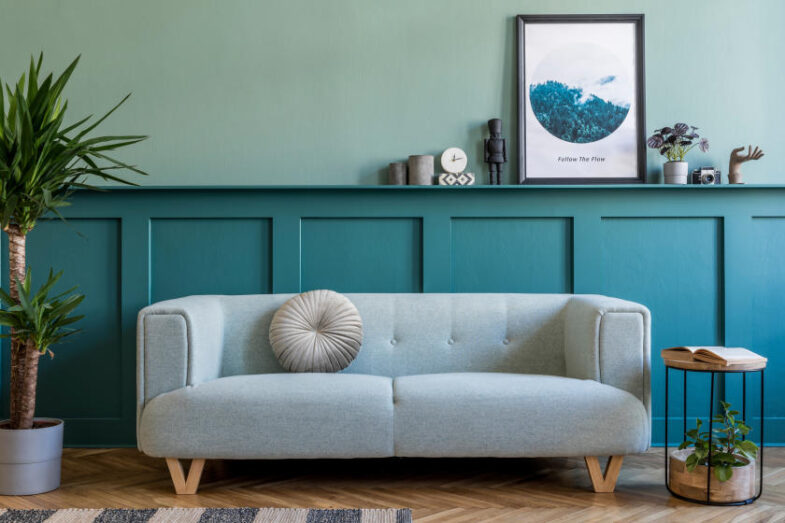 Two-tone rooms are becoming an increasingly popular design trend in house painting. This look can add drama to any space, giving it a unique and modern touch. It typically involves mixing two to three complementary colors and showcasing the shades on opposing walls or in different sections of the same wall.
They can come in many forms, such as light and bright colors creating a crisp coastal look, neutral tones providing a rustic feel, warm hues adding warmth to the room with minimal complexity, pastels bringing in softness with minimal contrast or bolder combinations for a vibrant environment. You can also create traditional illusions of scale by using lighter colors for ceilings and darker shades for floors or walls. The possibilities are endless!
Not only will this look give instant personality to a space, but it will also add an optical illusion of size and height when done correctly. For example, if you have lower ceilings but wider walls, you can create interest by using light tones on the narrow sides of each wall and deeper hues for the wider ones. This will draw attention up instead of to the sides. If you have smaller walls without much height, you can use variations of one specific color to make them appear taller than they actually are. It's such an easy way to bring life into any room!
Color Blocking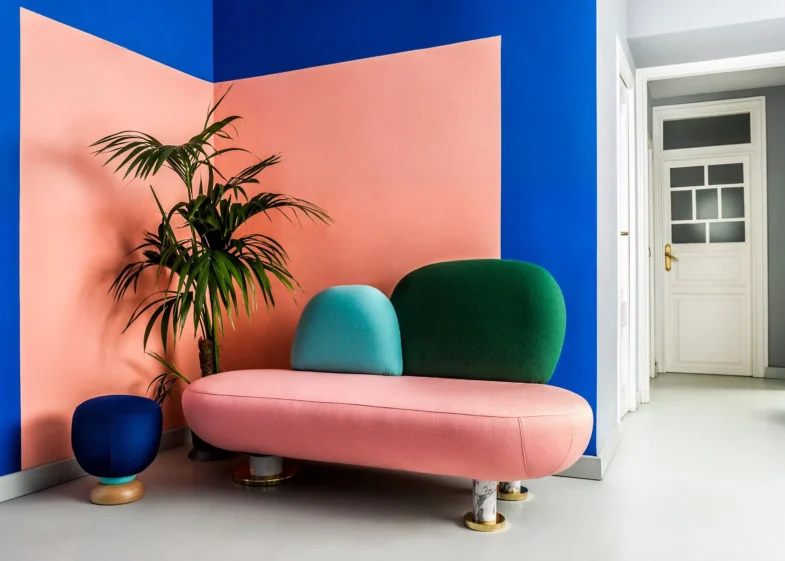 Color blocking, or painting two different yet complementary colors in the same room, is one of the most popular trends in house painting and one that's perfect for creating interesting focal points. The key to successfully executing this look is to use hues that have a certain level of contrast between them — such as navy and white, gray and yellow, or black and pink – so that they are distinct yet still create a unified look.
You can take color blocking up a notch by adding eye-catching wallpaper between the two sections for an even greater impact.
Creative Trim Ideas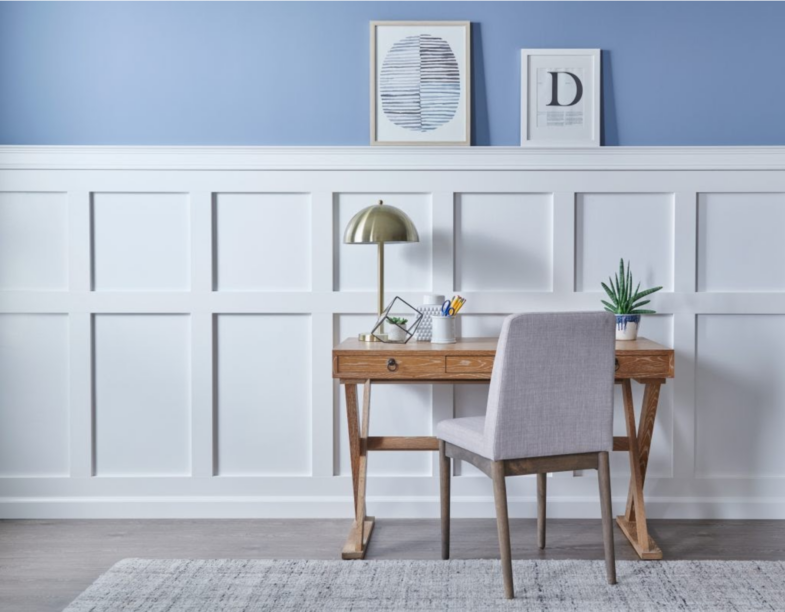 One of the best ways to bring new life to your walls is to use creative trim ideas. Colorful accents, unique designs, and unexpected molding can give your home an updated look and make a statement that won't go unnoticed.
From single-row accents to trim combinations with eye-catching detail, there are a lot of fascinating possibilities out there. One great option is painting the wood trim around the room in different colors or patterns than the wall color––think chevron stripes, glossy cabinets, or bold geometric shapes. This type of trim strategy works best when done on small areas of walls and furniture as it can be very striking when used throughout an entire room. Similarly, employing a two-tone approach with different colors on either side of the baseboard or above and below window frames can create amazing depth for depth-lacking spaces.
If you're looking for something simpler try accentuating doors and windows with stained frames instead of painted ones in order to add definition without distraction. Lastly don't forget about wallpaper as it can be an excellent way to add coloring and texture around window sills or at stairwells or alcoves for warm highlights and cozy corners.
Wallpaper Accents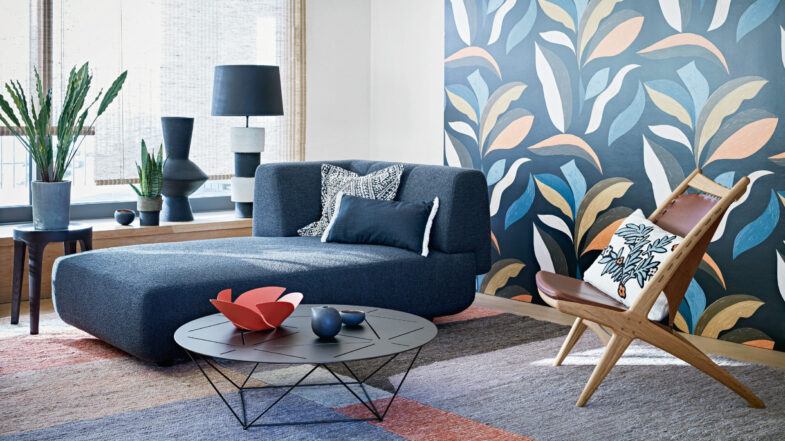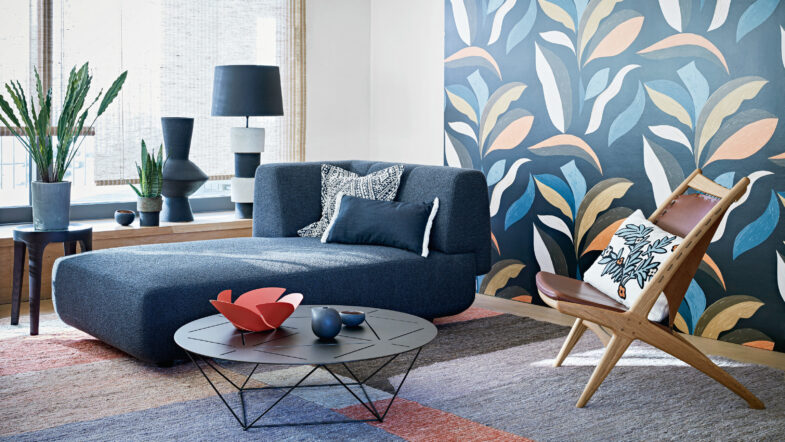 Wallpaper has become a popular choice for home decor in recent years, and it also provides an interesting way to add depth and texture to your painting project. Wallpaper can provide a great accent wall in any room and is particularly good for adding patterns or textures like brick or stone. Many wallpaper styles are now available that look the same on both sides, so you can continue the pattern around each corner of your room.
The wallpaper looks especially great with two-tone walls, or when painted with a combination of neutral colors like gray and beige. You may also choose uniquely colored wallpaper if you are looking to make an eye-catching statement.
Creative Ceilings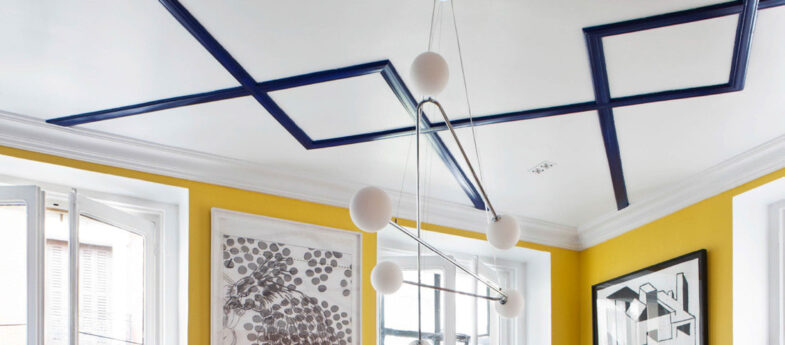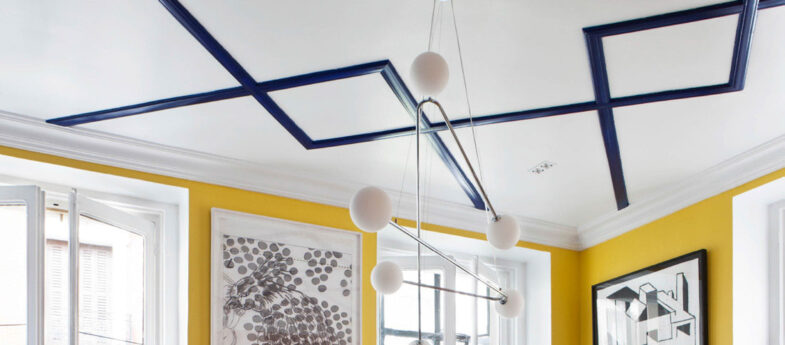 Ceilings can be overlooked when it comes to decorating a home, but with the right inspiration and professional expertise, they can truly elevate a room. In recent years, homeowners have been experimenting with innovative paint schemes to liven up the upper portion of their homes and create an eye-catching look in the process. From monochrome colorways to gold accents and custom geometric patterns, there's no limit to what you can do with a ceiling.
If you're ready to get creative, consider some of these popular ideas:
Painting the ceiling a different color than the walls for added dimension.
Creating geometric shapes or using stencils for a fun and unique look.
Incorporating mirrored tiles for an interesting effect.
Painting stripes of varying widths for visual interest.
Sticking to one color palette throughout the space.
Adding metallic gold or silver accents.
Conclusion
Ultimately, the most important thing is to choose colors that suit your individual style and reflect the inner you. It's wise to do some research on color psychology as well as trends so that you can make an informed decision. Your designer can provide professional advice on what will best suit your needs and personal style. Whether you opt for traditional hues or adventurous brights, don't be afraid to get creative! House painting should be fun!
💚💙💜 Do you know the colorful gadgets below are the most popular gifts on Amazon? The easiest way to brighten anyone's day is by adding some bright colors to the environment. Inspired? Click the images below to explore!❤️💙💜