Are you ready to take your bedroom décor to the next level? If so, then it's time to create a one-of-a-kind boho chic bedroom! From lush textiles to unique statement pieces, give your space a style upgrade that reflects your personality and lifestyle. Let's dive right in and show you how easy it is to get the boho chic look you've been dreaming of!
1. Establish a Color Scheme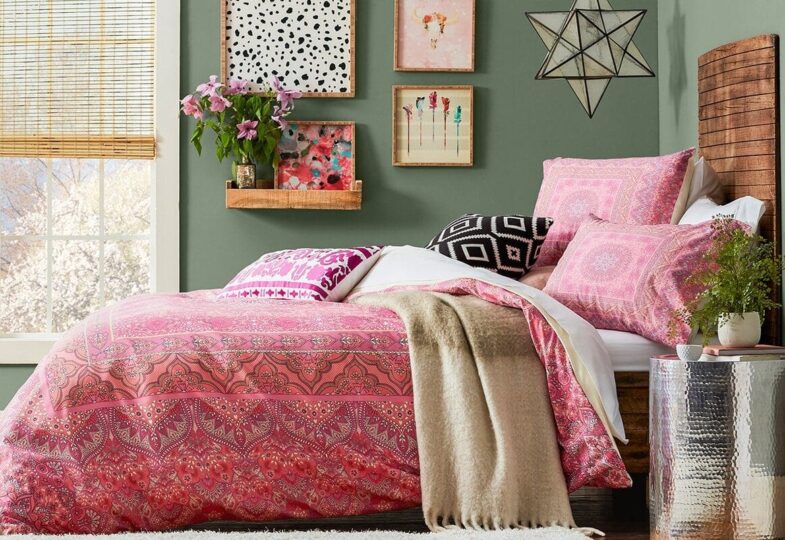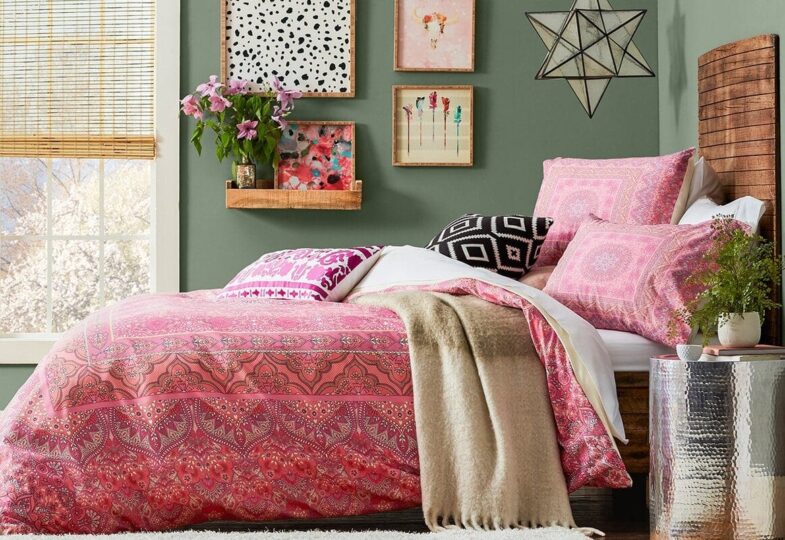 Think outside the box and go for bold hues that will make your space stand out. Popular colors common in this style are earthy tones such as terracotta, warm reds, dusty pinks, sage greens, and natural neutrals. Shine a spotlight on one feature wall in a striking hue to add interest or pick out elements from an accents pillow or textile to start your look.
Try mixing and matching different shades for an interesting house of color with warm metallic, prints, and neutral textures to lighten the mood. Let your imagination be your guide as you mix bold with more delicate pieces to achieve the balance between high-end glamor and relaxed boho vibes.
2. Choose Appropriate Furniture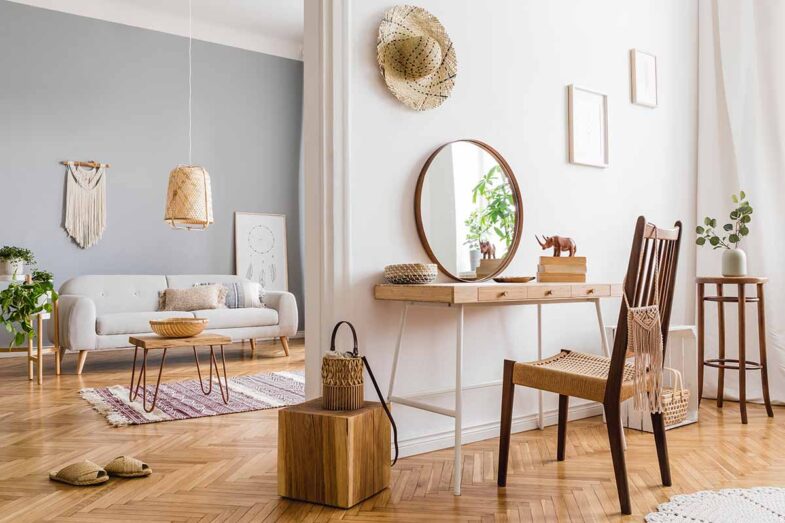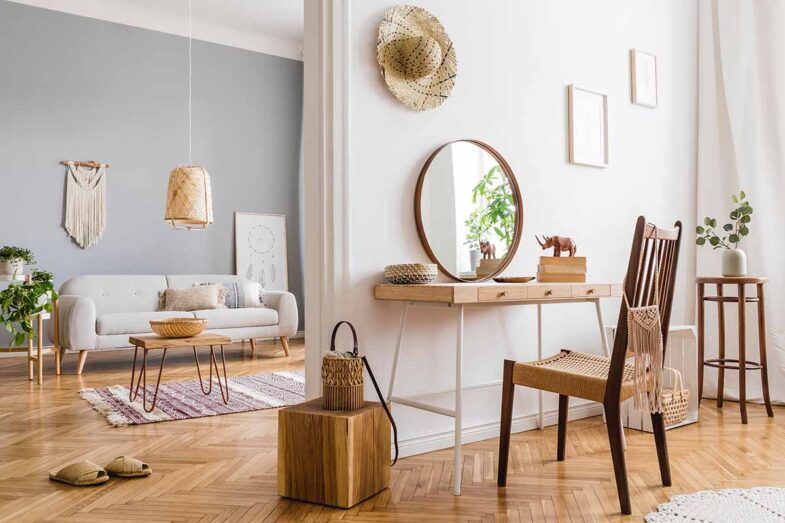 To create the right atmosphere, it's essential to choose unique and interesting pieces that embody both a casual feel and a hint of glamour. Consider furniture with curved edges, a vintage vibe, or pieces made from natural materials like rattan or authentic wood.
Boho chic furniture should be comfortable as well as beautiful; plush cushions and an inviting daybed or chaise lounge can create a cozy atmosphere. For maximum effect, pair your statement furniture piece with smaller accent items such as patterned blankets and beaded lamps that help express your individual style.
Consider adding an area rug as well – these can be found in a variety of styles, textures, and mediums so choose one that will bring together all the design elements in the room. Adding string lights or wall sconces will also provide extra charm and ambiance throughout the space.
3. Buy throw pillows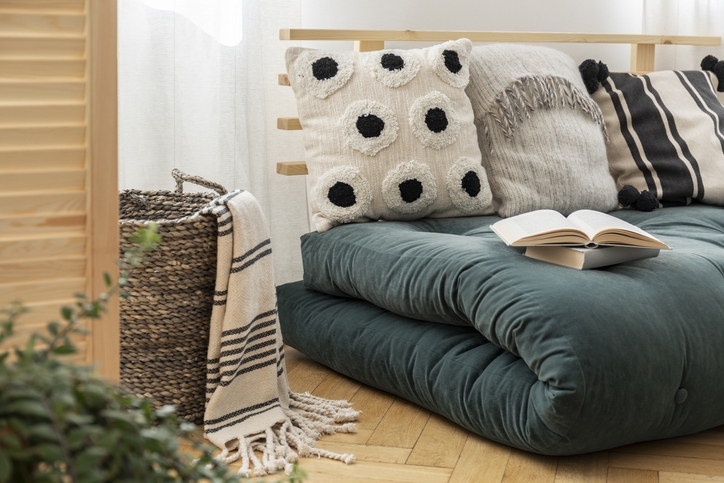 Embellish your bed or sofa with a combination of different textures, sizes, and colors for a truly unique space. When selecting pillows, think outside the box by incorporating bold geometric shapes or fringe and tassels for an eclectic Boho feel. If you prefer a more subtle style, use two solid color pillows with different patterns for a classic yet stylish touch. Layer multiple toss pillows more loosely in front of the solid color ones for an even more relaxed vibe.
Finish off the look with one or two decorative pillows either in vibrant colors and bold patterned prints on one side and solid jewel tones on the other side to add extra comfort and dimension to your design. To tie everything together, incorporate warmer earth tones such as greens and blues as accent pillow colors as well as metallics such as gold and silver to emphasize the natural beauty of bohemian fabrics like cotton, linen, silk, and velvet.
4. Incorporate Natural Elements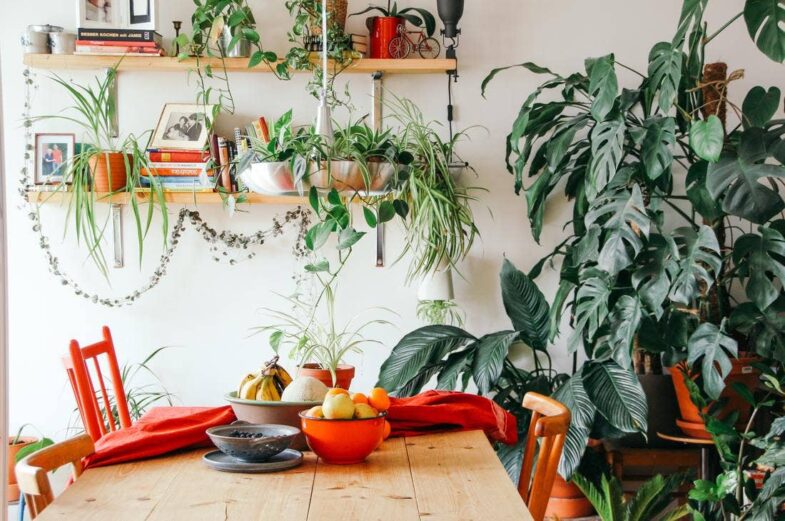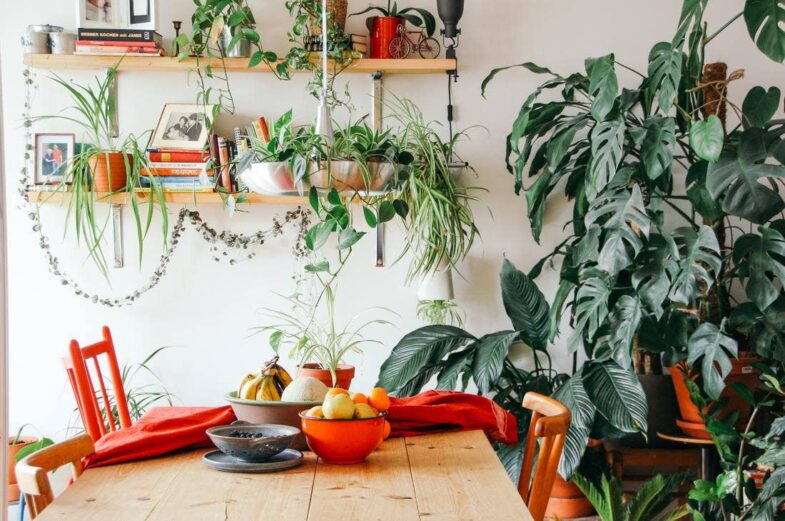 Creating the perfect bohemian aesthetic in your bedroom begins with incorporating natural elements and textures. As light is a key part of the boho look, it's important to start by painting your walls a light and airy color, such as white or cream. To give your room some warmth, introduce a few earthy tones in textiles like bedding or curtains. If possible, use natural materials like cotton or linen for an authentic bohemian feel.
One of the most important aspects of achieving the Boho-Chic style is to introduce plenty of plant life into your bedroom – not only will this provide bright splashes of color, but they will also help keep the air healthy, depending on which species you go for. Potted plants are great for adding texture and creating beautiful displays but hanging planters are also great at creating visual interest on walls and other surfaces!
5. Hang Wall Art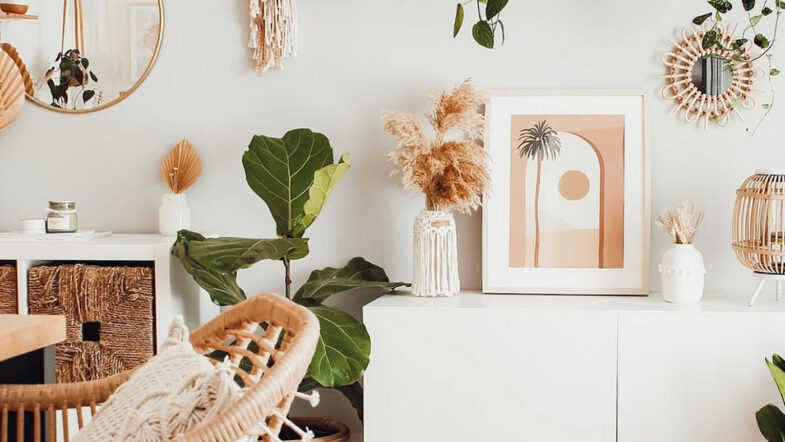 Scour the local thrift stores for interesting pieces or look online for affordable prints and originals. Boho chic works best when your space looks eclectic and well-traveled, so don't be afraid to have layers of mixed materials. Try combining typographic posters with lush florals, vintage architecture prints mixed with nature scenes, and portraits of inspiring figures like Frida Kahlo or Bob Marley.
Use different-sized frames in varying finishes such as brass, gold, and rich wood. Place artwork at different heights, layer them onto shelves, and add some tassels or garlands for a divinely distressed finish.
6. Add books and trinkets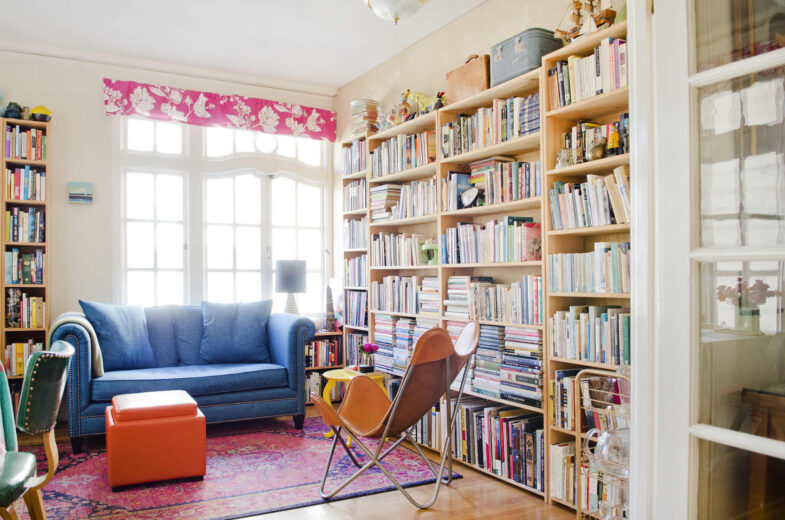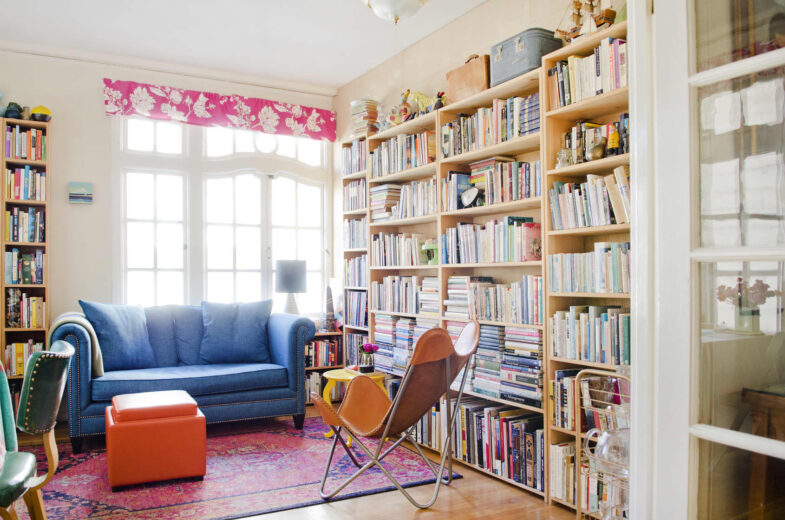 Books and trinkets are essential for creating a boho chic bedroom. They can be used to add interest, structure, and character to the room. An eclectic mix of books can be arranged on shelves, nightstands, or dressers. Use vintage books for a charming touch – plus they will add beautiful colors without requiring any extra décor. Alternatively, use your favorite novels or purchase a few art books to inject color and personality into your bedroom space.
Trinkets can also be used to add character to your bedroom design. Look for items that have special meaning or make you happy. For example, use trinkets such as souvenirs from vacations and family heirlooms as touchstones of creativity and bring fond memories they evoke while still looking stylish in this bohemian setting. Additionally, using interesting vases and ceramic pieces are great detail pieces that look amazing when styled with other objects like framed art or greenery like succulents in terracotta pots for an even more charming look.
Conclusion
Creating the perfect boho chic bedroom is a fun way to express your personality and add life to your home. Whether you're an experienced decorator or just getting started, these tips should help you design a room that both you and your guests will love. Pick out a color palette that suits your style and mix and match it with textures, fabrics, and accessories to create the perfect balance. And don't forget the finishing touches – bring some green into the space with plants and other natural materials, plus some candles or fairy lights for a cozy touch. A little bit of effort will go a long way in creating a space that reflects who you are and expresses your personal style.
💚💙💜 Do you know the colorful gadgets below are the most popular gifts on Amazon? The easiest way to brighten anyone's day is by adding some bright colors to the environment. Inspired? Click the images below to explore!❤️💙💜